Want to use iMessage on Windows 10 PC without Mac? but you don't know how to use it. Here are multiple ways to get iMessage Online on Windows/Computer. So let's started
Can I get iMessage on my Windows PC?
iMessage online is a texting environment developed by Apple Incorporated. iMessage is an advanced texting platform available for MacBook, Mac PC, iPhone, iPad, and Apple devices. However, many users want to download iPhone Message or iMessage on their PC and Windows, but they don't know how to do it. Here we will help you to use iMessage on Desktop PC.
Apple eco-system is a major project the company leading towards the future. It is not available on cross-platform because the company does not want the existing consumers to leave the platform. Majority of the iPhone & Mac consumers do not have a single idea on how to operate an Android or Windows PC.
iMessage is not officially possible on Android, Linux, and Windows PC because the Apple company does not want consumers to experience premium apps on the non-Apple device. The logic applies to devices, software, and desktop environments. The Apple restrictions are part of the eco-system to keep the existing consumers trapped in iPhone's, iPad's and Mac PC's machines.
2 Ways to access iMessage Online on PC without Mac
Using the Chrome Remote Desktop Extension
Google Chrome web browser is available for Mac OS X operating systems. In the extension store, you can find an add-on, which comes with a feature to connect to iMessage online.
1) Download & Install Chrome Remote Desktop on your device.
2) Click on the Add App to install it on the MacBook and Windows PC.
3) You have to gain permission from Google account, so make sure to give it full control.
4) A separate Window will open and then click on authorize to continue.
5) You have two separate options 1) Remote Assistance, 2) My Computers. Go for Remote Assistance to access MacBook or Mac PC.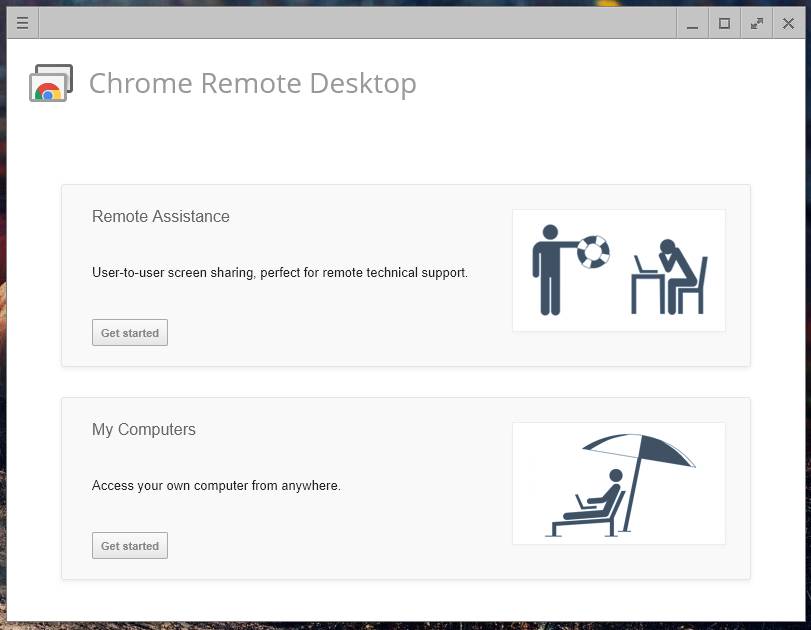 6) Now, select SIX characters PIN to enter on both ends.
7) You have to keep MacBook or Mac PC running in the background including texting app so process can take place.
8) Enter the newly generated PIN on Mac, when prompted.
9) Click on connect, and it will take a few seconds to complete the entire process.
Through iPadian Emulator (iOS Emulator)
You might have heard of Android emulator, right? There are iOS emulators as well, and you can install them on Windows PC to start using iOS apps. However, I have never come across a working iPhone emulator, but we are suggesting it.
Open any online web browser and type ipadian.net.
Download iPadian Emulator and install on your device.
After successfully install, launch the emulator.
Now, Search "iMessage for PC" the search bar.
Download the iMessage app and open it.
Sign in or log in with your iCloud ID or Apple ID and password to activate iMessage.
You are now successfully logged into your iMessage and you are able to use it
How to use iMessage on your Mac or MacBook
iMessage is available on macOS desktop-class operating system and you don't need an additional SIM card or e-SIM to verify identification. Use an existing one or create a new one and that's up to you. Apple requires Apple ID for the process, and no need to provide a mobile number in this case, and that's how Apple designed it.
Open "Messages" from the launch pad.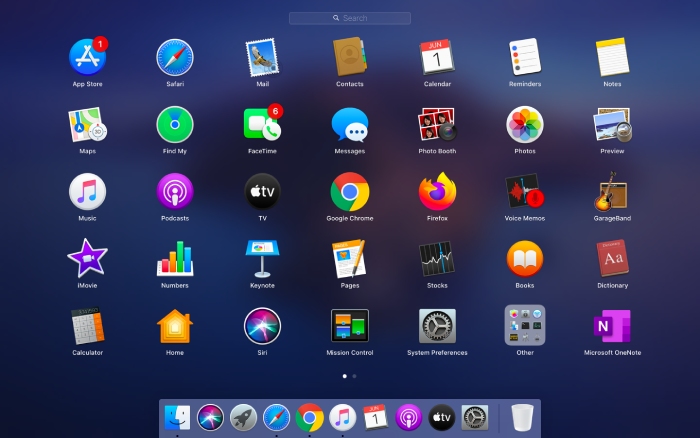 macOS prompts the administrator to sign-in to the Apple account. Now, login into the account, and you can pretty much use any available Apple account and that's what recipients are going to see.
Click on "Messages" then click on "Preferences" from the drop-down menu.
A new window shows up on your screen, where you have two options.

General: You can customize your account based on your preferences.
Accounts: Select the account.
Now, select email addresses that you want to use iMessage online without sim. The selected email address is what enables the recipients to find you and text you. You can start interacting with the online iMessage users using the email address, so make sure to choose the right one. Apple allows the administrators to use multiple addresses so that you can maintain personal and business accounts at the same time.
7 Amazing iMessage Features in iOS 15
Innovation is Apple's vision for iPhone and texting was boring back in the days, and Steve Jobs wanted to create something unique. The consumers were tired of using a so-called smartphone that was not smart at all.
Interestingly, texting is a popular trend for a long time now, and Apple wanted to create something unique out of the box. We are going to look at the unique features of iMessage, which were not possible back in the days.
iMessage effects are possibly the most innovative in-built features a smartphone has today. I can bet that other manufacturers & software creators will follow effects idea soon.
There is an option called "reactions" which are not available on Facebook as well. You can react to a message with an emoji, like or dislike.
Bubble effects lovers are growing day-by-day, and it is an elegant way to open a message.
The fun new animations are called "screen effects" causing a storm among the Apple consumers. The screen effects are incredible animations to mesmerize the recipient with texts. The message is hidden until the recipient taps on it, which creates a pool of curiosity.
There is a popular saying "OLD IS GOLD" which doesn't seem to end the fun at all. The developers added "handwriting" in iOS 11 and iOS 12, and it enables the consumers to write a message using fingers.
How about drawing a picture & send to a loved one? I am encouraging the idea, and it is a new feature called "Digital Touch" which allows the users to draw a picture within the iMessage.
The additional package is not a new innovative idea, but it is a needed one. The art team updates the entire existing library of Emojis, Stickers, GIFS and more.
You can use iMessage and start using mentioned features right from the beginning. I have not mentioned a lot of features, and it contains minor & major features as well. However, I have mentioned "UNIQUE," and I cannot go back from my word.
Wrapping up
I have come across the Jail Break Cydia app store, where you can find Remote Messages application and you can send and receive iMessages from the Windows PC online. Do not use such fishy apps from Cydia because it might contain Virus, Privacy invasion and Brick your device. iOS 14 and iOS 15 modern operating system might find it difficult to run Remote Messages application.