Apple announced iOS 15 at WDDC 2021, and it was the most-awaited software update in the industry. The all-new iPad Pro (2021) is rocking Apple's M1 chip, and the silicon-based processor is already rivaling the desktop-class machines in performance. The hype around the M1 processor is real, which changes the landscape in the modern smartphone and tablet segment. Let us look at how Apple is planning to utilize the latest proprietary silicon processor using the latest iOS software.
Of course, Apple is constantly improving the existing features in the iOS 15 and introducing new features at the same time. I will be focusing on groundbreaking software tweaks and new features that will make your life easy.
iOS 15 Compatible Device List
Apple's biggest competition is not Android but rather their previous generation devices. Everyone is aware of the iPhone and iPad used to market, and millions are sticking with older generation iOS devices. I'm always excited to learn about compatible devices because the Cupertino-based manufacturer is known to provide five years of software support.
However, it was even more surprising because they are supporting iPhone 6S and 6S Plus. The 6S edition was launched in September 2015, which makes it a six years old device. The SE (1st gen) has iPhone 5 construction with 6S internals. I kind of expected it because SE (1st gen) was launched in 2016, and they had to live up to the five years software support promise to the world.
Overall, the latest iOS 15 is officially supported on iPhone 6S and iPhone SE (1st & 2nd gen).
3D Maps
It's one of those moments where you have watched a Sci-Fi movie with advanced technology scenes in it. Now, you are witnessing them happening in real life, and that's what you are going to experience in Maps.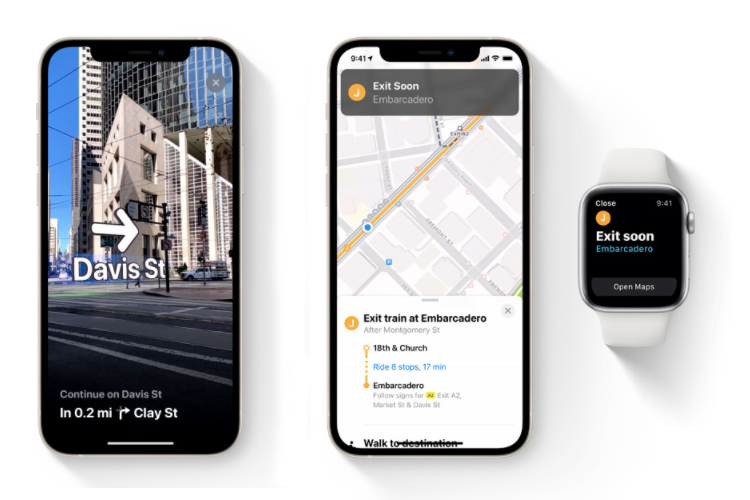 You can navigate the road with minor details in hand and never miss out on what is present in the location. The Maps app has smaller details about the location such as trees, neighborhoods, buildings, landmarks, crossings, u-turns, and more.
The most eye-candy part is the 3D visual interface that allows you to take a closer look at the location. It almost feels like watching a road from a height, and it's surreal. Of course, it's going to take time to have the minor details of every location in the app, but it's good news that Apple took the Maps to another level.
New Features in FaceTime in iOS 15
Apple FaceTime is one step ahead of the competition with this update. You can put any similar app in the social networking and communication segment only to bow down to the all mighty FaceTime. The global pandemic has forced the world to shift from holding physical meetings to virtual meetings. No wonder, Apple developers took the initial step to add new features in a short span that defined what an all-rounder communication app should be like.
In iOS 15, they achieved similar results with SharePlay, which allows the users to watch a movie, TV show, listen to music, and more. Furthermore, you can share your screen using SharePlay. We have authored a tutorial on how to use SharePlay on your iOS device, so you can learn more about it.
The innovative feature in iOS 15 is spatial audio. Group video calls are the new meta to hold meetings, and FaceTime will balance the audio depending on the individual position on the screen. The conversations will sound more natural since it is coming from a direction, where the contact position is on the screen, and that's what spatial audio does.
The software is further tweaked for excellence, where you can choose to voice isolation to remove background noise. Portrait mode is present in the camera, so iOS will utilize the same technology to blur the background during video calls. Furthermore, you got the grid mode, which will adjust the participants on the screen. Nonetheless, it's a level-up for FaceTime users and has an audio & video superior experience than third-party offering.
FaceTime Web Links
I had to separate FaceTime features and web links because it plays a crucial role out of the Apple's ecosystem.
iPhone market share is around 17% – 21% and the majority is taken by Android. I prefer Android over iOS software, despite the futuristic features and software support.
Finally, Apple has recognized the video calling necessity ahead of the business and allowing Windows and Android to join FaceTime calls. I'm delighted to inform you that non-Apple device users can join FaceTime calls, even though, it's a roundabout method.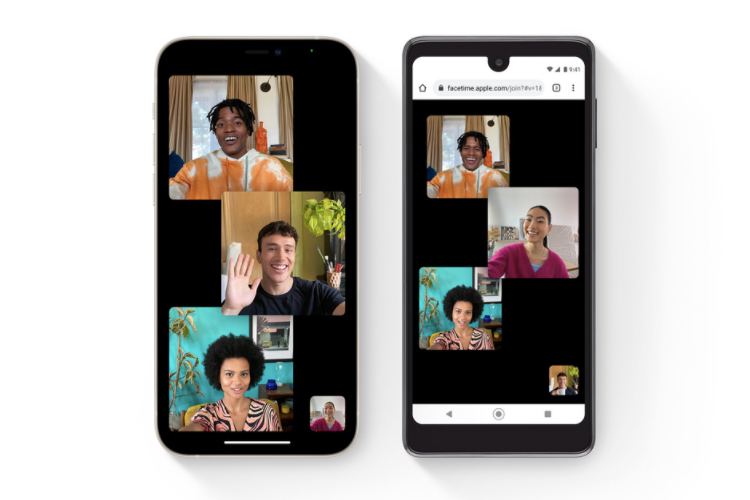 Your iOS device will create a unique web link, and you can copy the link to share it with anyone via Messenger, SMS, WhatsApp, Email, and more.
Windows, Linux, or Android users can join the video call or group video call using the link and participate in the meeting. Non-Apple users have nothing to worry about privacy because the entire connection is end-to-end encrypted, so you are protected as well.
Now you can "Focus"
iOS 15 is going to have an advanced function called "Focus" that will hand over the notification controls to you. Choose an existing category, or you can create a custom category to control notification. Users can remove the distracting apps and focus on receiving notifications from important apps such as email clients. iOS 15 gives you control to block or allow one or multiple apps from showing notifications.
Live Text is awesome
Many gimmick devices arrived in the market several years back that can read texts from a board or a wall and translate it for us. Now, it is a reality with the Live Text feature in iOS 15. Your iPhone and iPad will utilize the camera to pick up the text in front of you and take action.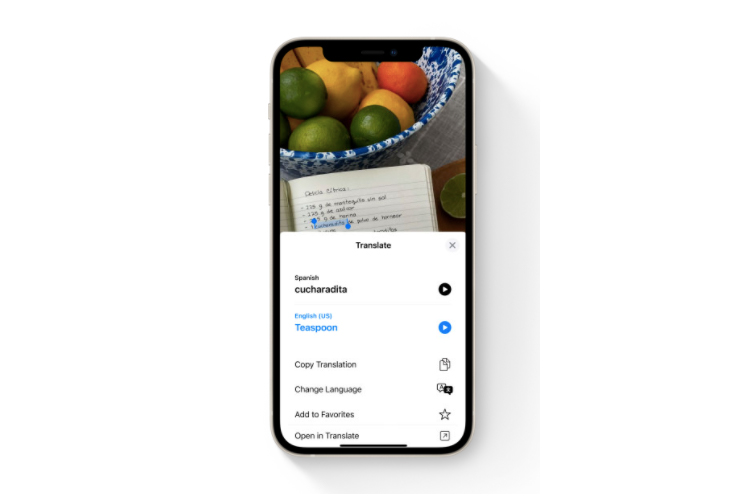 IOS 15 can translate the text, which is a remarkable feature for a traveler. You can fetch rich information from a photo and copy the phone number from a picture, and that's mesmerizing part of it.
Small but impact change in Privacy department
The word "Privacy" is a unique selling point in iPhone and iPad advertisements. IOS 15 leaping privacy a little further by offering a detailed report.
Data collection practices by the third-party apps and services are known to the users, and visibility plays is pivotal. Now, you can find out what apps are using the granted permission and how often they are using it.
You can track the last time an app has used the granted permission that may expose an app being active, even when you are not using it. Apple transparency functions in the privacy departments will keep the third-party developers concerned, which is positive news for the consumers.
What else is there in iOS 15?
iOS 15 seemed a big jump from iOS 14, and the expectation around it was real, but it was all in vain. The overall software update is not appealing to what we have expected because it's not revolutionary keeping the new iPhone 13 lineup and iPad Pro M1 in mind. I understand that Apple cannot introduce revolutionary software updates without breaking the previous devices but it is what it is. Nonetheless, iOS 15 is supported on iPhone 6S and SE 1st gen, which will prevent further land waste. Let your voice be heard on the latest iOS 15 in the comment section below.