We have utilized FaceTime on Mac and iPhone to conduct several professional meetings, and it is one of the best video calling features available in the Apple ecosystem. It is extremely easy to set up FaceTime on the smartphone and computer, but you have to follow certain rules to make it work. The Cupertino-based company optimized the feature on iOS and macOS software, but it has a few restrictions that you need to know about it.
How to activate FaceTime on iPad and iPhone?
There isn't much of a difference between iPadOS and iOS, so follow our lead to enable FaceTime on your device.
Open the Settings > FaceTime.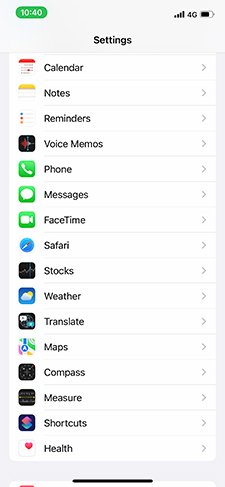 Tap on the button to enable FaceTime.
An SMS will be sent from your mobile to Apple servers.
FaceTime will be activated once the mobile number is verified and registered on Apple servers.
Tap on "Use your Apple ID for FaceTime."
Tap on "Sign in" to use connected Apple ID or click on "Use Other Apple ID" for FaceTime.
iPad Wi-Fi users don't have an option to add a SIM card, and they can use Apple ID (email address).
Your Apple ID will be connected to FaceTime.
I have connected my mobile number and Apple ID (email address) to make calls or receive calls on my iPhone. Your iPhone will send an SMS to Apple servers, which will charge you a few cents. Make sure to have a credit balance in the account or else, this won't work.
How to Make a FaceTime Call from the iOS device?
Connect your iPhone or iPad to the internet, and Wi-Fi is preferable.
Open the FaceTime app.
Tap on the + button located at the top-right corner.
Search for the contact with name, email address, and phone number.
I have a contact saved in the device, and the phone number & email address show up.
Tap on the contact to start the conversation.
You have two options at the bottom and tap on "Audio" and "Video."
The video call started.
That's all you have to do to make a call and receive a call.
How to set up and enable FaceTime on Mac and MacBook?
Apple smartly embedded FaceTime across Mac computers, so you will have the app installed in the latest macOS software. You can activate the audio and video calling feature in the Mac computer by following simple steps. However, I will show you additional settings that you should enable and avoid errors.
Make sure Mac is connected to the internet.
Click on "Finder" and open FaceTime app. You can find the app on the dock and click on it to open it.
Enter Apple ID and then click on "Next" to continue.
Enter the password and then click on "Sign in" to access the dashboard.
You have logged in to FaceTime, but it's not enabled yet.
Click on "FaceTime" from the top panel and then choose "Preferences."
A small window shows up on the screen, and you have to select "Enable this account" under Apple ID.
There is an option "You can be reached for FaceTime at" and under it, you will find other contacts such as email addresses and phone numbers.
You have to click on the contacts and let others reach you by it.
That's all you have to do to set up and enable FaceTime on a Mac computer. You may encounter errors such as "this account has no reachable addresses", and you can solve it by following official solutions.
How to make a FaceTime audio and video calls from Mac?
Apple developers followed a similar design pattern on Mac and iPhone, so it will be similar to iOS software.
Open the FaceTime app from the Dock or Finder.
Enter a contact or email address or a phone number.
The contact will show up on the screen, and click on the Audio or Video icon located at the bottom.
Your contact will receive a call from you instantly.
The calling service is connected to the Apple ID and phone number, so you will receive calls on multiple devices. Remember, you will receive a FaceTime call on your iPhone, iPad, or Mac at the same time. You can answer the call on any device, and it will work flawlessly, so you don't have to answer it on one device.
Bottom Line
It's easy to set up and use FaceTime on iPhone and Mac computers. Your iPad Wi-Fi edition can use Apple ID (email address) to send or receive calls from other Apple device users. You may encounter problems or errors, but don't get discouraged from it and look for solutions.