Solving the iMessage activation unsuccessful error in iOS may seem complicated, but it doesn't have too many issues. You can start fixing the problem depending on the error appearing on the screen. Apple did provide suitable solutions to resolve it so that I will explain those solutions, but Apple certainly missed an in-depth guide. In our tutorial, I will explain the official solutions, but I will not skip any step and provide step-by-step instructions.
Solved: iMessage an error occurred during activation on iPad and iPhone
Many iPhone & iPad device owners presume that they don't need Wi-Fi or Cellular internet connection to complete the set-up and configuration. However, Apple iMessage doesn't work without an Internet connection, so ensure that you are connected with WiFi or Cellular Data network.
Ensure Date & Time is correct on your device
Apple is known for security & secure connection, and they follow basic rules when it comes to keeping the conversation safe from third-party invaders. Device owners must maintain accurate information such as region and time zone. For instance, I have selected India as a region, and then my current time zone should be Indian Standard Time (IST).
Go to "Settings" in the iDevice and Find "General" while swiping down and tap on it to open.
Swipe down till "Date & Time" appears on the screen and tap to open it.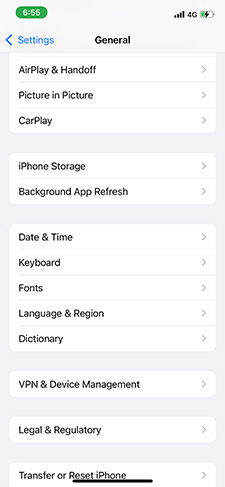 Click on "Set Automatically", or you can set "Time Zone" manually.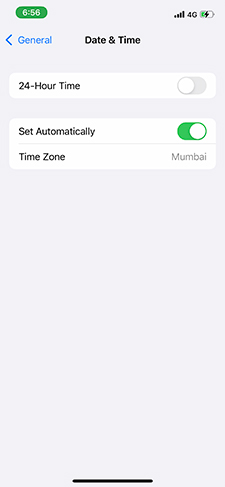 Make sure to choose the correct location because it is a beacon of accuracy and legitimacy. Let the Telecommunication network or carrier set the Time Zone and the current time of the country because it will keep the phone Date & Time correct all-time.
Turn off iMessage and FaceTime and turn it on again
Got an issue with FaceTime or iMessage? Maybe, you have to turn off the features from the iPhone & iPad. By turning off the feature, you are removing the account from the phone, and it will allow new sessions. Whatever the problems that you had with the mobile number, you are resolving them.
iMessage:
Search for "Settings" in the menu and tap to open it.
Find "Messages" by swiping down and tap on it.
You will find "iMessage" on the top and tap to disable the option.
FaceTime:
Go to the "Settings" and click to open it.
Find "FaceTime" by swiping down and tap on it.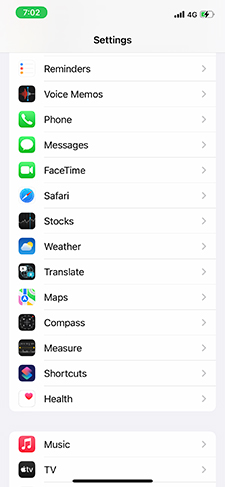 Click on FaceTime option to disable it, and it will remove the account from the phone.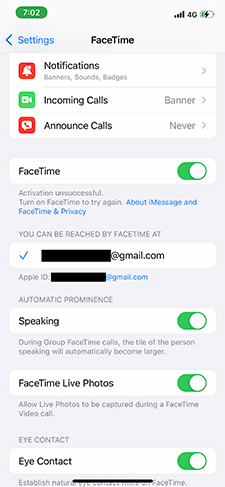 Activation period
According to Apple, FaceTime & iMessage consume 24-hours of the period to activate the account. My iMessage account activated instantly, and I don't think that it takes 24-hours of the period for activation.
However, Apple informed the device owners on the official website, so I'm not arguing it. Do not rush into things because Apple servers may be busy or down in your region, and the communication feature is directly connected to Apple servers in the region.
Sign in and Sign out Apple ID
It might sound silly, but you can fix the iMessage Waiting for Activation Error by signing out the Apple account from iTunes & iCloud and then signing back with the same credentials.
You can give it a shot, and it does work for many users with the waiting for activation error issue. You have to make sure that you are not signing back in a few seconds, and give ten minutes of time after signing out.
Wifi Connections
The problem can occur when your network or WIFI router has issues. Turn off your Wi-fi router, and keep it that way for a minute. Now, you can turn on the Wi-fi router, and start using it from square one.
Update your device with latest iOS version
iOS is an innovative mobile operating system, which is nothing but the software in general. iOS 15 is the latest version, and millions of device owners reported plenty of communication problems in the operating system. Since the release of iOS, the company released nine updates so far, and they have fixed communication-based issues in the latest releases. Update the phone manually or using the iTunes program.
If you already tried all solutions from Apple site and other websites, then I recommend going for "Reset" or "Restore" via iTunes. I performed "Restore" via iTunes, which ended up in good results, and I was to fix almost every software problem.