You can send long videos on iPhone or iPad despite the limitations. Apple may be restrictive in several ways, but they did add certain functions to let the users send or receive large video files. We are going to use inbuilt methods and third-party tools to send larger video files without risking privacy. iOS software has changed a lot, and we have covered the tutorial keeping the older devices in mind, so you don't have to worry about technological issues.
How to send large video files using cloud storage?
You can use any cloud storage to send long videos including iCloud. In case, if you have subscribed to the free plan then it will only provide space up to 5 GB, which may not be sufficient for you. In such cases, you can choose third-party cloud storage and I would choose DropBox (2 GB free storage) or pCloud (10 GB free storage).
I chose the third-party cloud storage method because it works on older devices and does not have limitations like iCloud.
Open the DropBox app and then tap on "Sign in with Apple."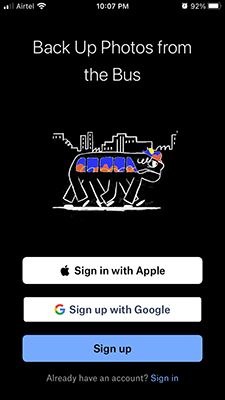 I chose to keep my Apple ID email address hidden and tap in "Continue with Password."
Enter the Apple ID password.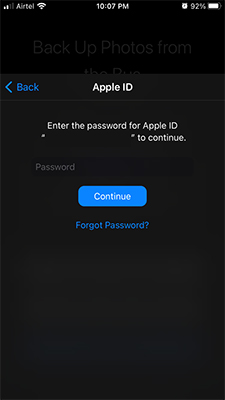 Toggle to agree to the terms and tap on "Create a New Account."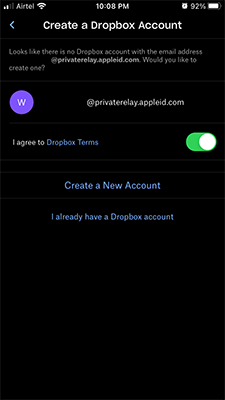 Tap on "Upload photos" and give the app access to "Photos."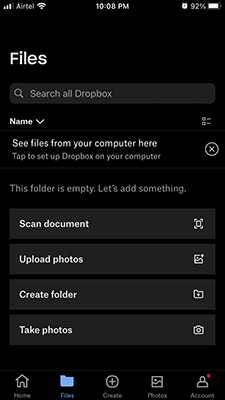 Choose the video file that you want to send and then tap on "Next" located at the top-right corner.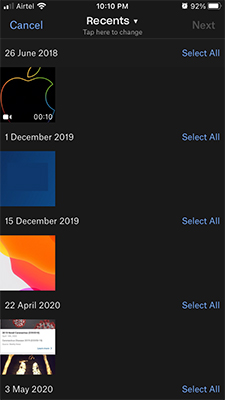 Tap on "Upload" or you can create a dedicated folder for it.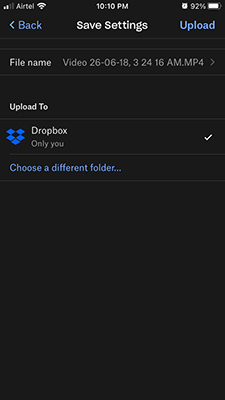 Let the file upload in the cloud storage.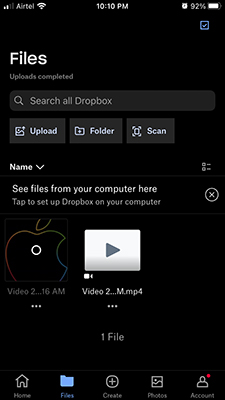 Tap to open the video file.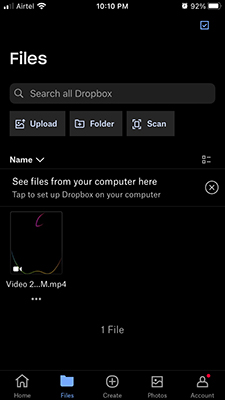 Tap on the "Share" button located at the bottom-right corner.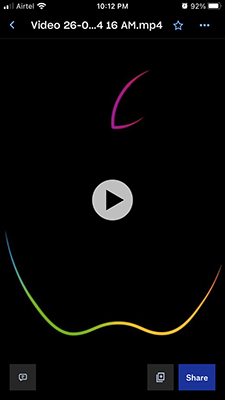 You can either copy the link or send it to someone.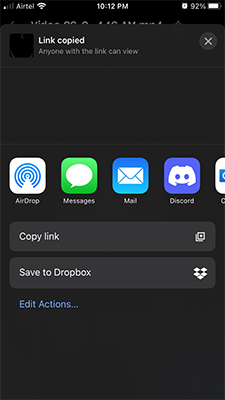 Ask the receivers to open the link in a mobile-class or desktop-class browser to save it.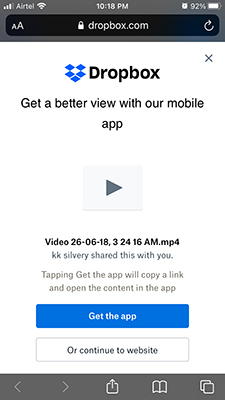 Anyone with the link can view the video and save it locally.
Go back to the video file and tap on the three-dot setting located at the top-right corner.
Choose "File Settings."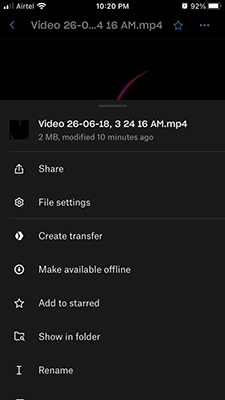 Choose "Control Access" under Link Settings.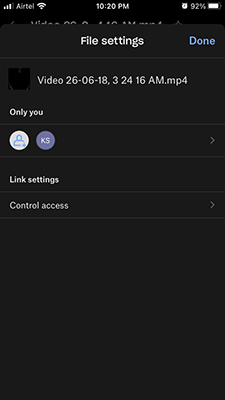 Tap on "Delete link" at the bottom.
The direct download link will be removed and the shared link will be expired instantly. DropBox will display the expired link as "That didn't work for some reason." Your privacy is secure and shared the video that is too large with Android or any other non-Apple device users as well.
pCloud is another free solution that is based in Europe, and if you want 100% data security, then go with it. pCloud has a dedicated iOS app and works similar to DropBox without limitations.
How to send long videos from iPhone to iPhone using AirDrop?
AirDrop is a unique file transfer solution, where you can send a large file over Bluetooth and Wi-Fi. However, you need two Apple devices to send or receive files over AirDrop, which is a major flaw. Ask the recipient to allow anyone to send videos, and they can allow or deny it when received.
Tap on the Settings > General > AirDrop.
Choose "Everyone" or "Contacts Only", if you are added to the contacts.
Now, you can focus on sending the file to the recipient.
Open the video that you want to send.
Tap on the Share > AirDrop > Turn on Bluetooth.
Let AirDrop look for a nearby device.
Select the recipient device name and send it.
Ask the recipient to accept the incoming file, and it will be saved in the local storage. Make sure to ask the recipient to enable iPhone, iPad, or Mac's Bluetooth and Wi-Fi connectivity. I have to say that AirDrop transfers larger files at a faster speed, so it will save you lots of time.
How to send a larger video files using Email Service Provider?
Almost all email service providers are offering cloud storage options such as Gmail Mail, Microsoft Outlook, Apple iCloud and more. You can use the service provider to send a larger video file over an email.
Google Mail has integrated Drive in it and if you want to send any file larger than 25 MB, then use Gmail dedicated app. I have connected Gmail with the Mail app, and I will be using it to demonstrate the procedure.
Open the Mail app.
Fill up the information such as email address, subject, etc.
Tap and hold the space for a couple of seconds and choose "Insert Photos or Video."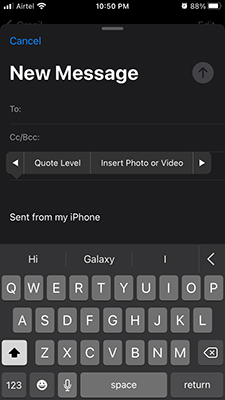 Choose a video from the Photos app, and it will upload in the Mail app.
Tap on the "↑" button located at the top-right corner to send the email.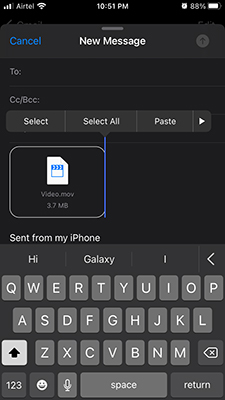 You have to use a dedicated Gmail app to send larger files over Google Drive. Google cloud storage system is sophisticated and comes in handy when your client or customers prefer a cross-platform solution.
Final words
I suggest the readers choose third-party cloud storage solutions since they have wider support and cross-platform programs. You can take DropBox or pCloud, for instance, where you got dedicated programs for Linux, Windows, Android, iOS, Mac, and more.