Only a few numbers of Apple consumers know about managing iMessage notification options, while the rest of the consumers never explored this section. Of course, you don't want to mess up the settings and end up blocking notifications to appear on the screen. Yes, you can disable the iMessage notifications and you would not notice it until or unless you enable it manually.
How to enable and disable notification in iMessage
You can disable iMessage Notifications permanently and you can re-enable it later on, and that's your choice. iOS does not disable the notifications permanently, but it will deliver the alerts without sound.
Press the power button to wake up the phone.
Now, click on "Manage" to view notifications options.
Click on "Deliver Quietly" to disable notification alerts.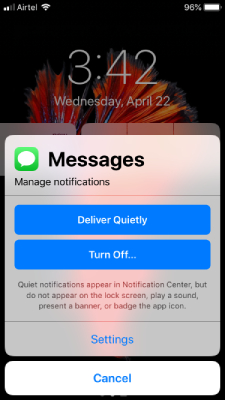 iOS will no longer alert you when you receive new texts from the recipients and you can revert the changes later on. If you have added lock screen including Face ID and Touch ID, then none of the new replies will appear on the lock screen.
You can always enable the notifications by repeating the process, and I will cover it for beginners.
Press the power button and click on "Manage".
Tap on "Deliver Prominently" to enable notification alerts.
That's all you have to do to re-enable the iMessage notifications and it will work normally.
I don't want to receive replies from a group or contact and I want to disable one recipient, so I don't get disturbed by the individual. Unfortunately, Apple did not add specific contact notification options, and you cannot remove someone from notification bar/alerts.
Turn off Message notifications:
You can always turn off iMessage notifications from the notification center, lock screen, and banners.
Press the power button and tap on "Manage" to view notifications options.
Tap on "Turn off" to disable notifications permanently.
I want to inform the reader that you can always revert the changes and enable the alerts. None of the messages related to SMS/iMessage will land in your notification center and even lock screen.
Enable Notifications in Lock Screen, Notification Center and Banner
You can control notifications in the lock screen, notification center, and banner. Only a few consumers know about this because most of the consumers don't explore it.
Open "Settings" and tap on "Notifications" to continue.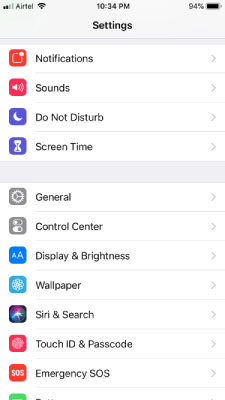 Swipe down until you find "Messages" and click on it to continue.
Tap on "Allow Notifications" to begin the process.
iOS enables most of the user-friendly settings, and that includes lock screen, notification center, and banners.
You can change new notification sounds from here and even control preview. Not many options are available, and it takes only a minute to figure out the functions. I do recommend the beginners check out the notification settings because it makes a huge difference in user-experience.
Quick Reply from notification bar
Don't want to open the thread in the Messages app? Fortunately, Apple added enough functions to reply to the message within the notification bar. Apple implemented the WhatsApp idea, where you can reply to the new messages without even opening the application and from the notification center.
Tap the power button and check if you have received a new text, then swipe left to view more options.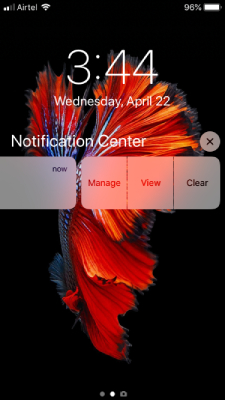 Tap on "View" to open the thread and type to reply and then tap on the send button.
The reply will be sent instantly and you don't have to worry about errors. Always check later, whether the previous message has been or not.
The quick reply does show images, audio, videos, GIFs, and more. The sender can attach files from third-party applications like Spotify, YouTube, Document, and more. You can view those files within the Quick Reply feature, and reply instantly.
Coming to attachments, you can add stickers, emojis, or whatever is available in the keyboard. However, you cannot send documents from the drive, use third-party applications, which is a bummer. Overall, Apple Quick Reply does not have all functions available and it is a limitation that I'm not bothered by it.
You have to open the entire thread to use all features at 100% capacity.
Unfortunately, you cannot view history, even if you try to swipe up to check out the history. I don't think it even loads history, even when you force it because that function is not available as of now.
Bottom Line
Now, you know everything about iMessage notifications and control what you want to receive and what not to receive. Of course, I recognize the limitations and options in the center and I do want to block one recipient, which is not available in the settings. I would love to know your suggestions and questions in the comment section below.