You can find information on a certain call through FaceTime history and it is recorded in the app itself. FaceTime is available in iOS devices and Mac computers, and only a fraction of users put it in use daily. We are going to show you how you can check the history and find out who made video or audio calls on a specific day and time.
Apple introduced unique audio and video calling features calling FaceTime on iOS software and Mac software, but they chose to make it exclusive for Apple machines only.
I have made a few calls over FaceTime, and it works as advertised. The software developers continued to optimize the existing features and introduced modifications over time.
The calling app is pre-installed on iOS software and Mac software.
In case, if you don't have any idea on how to set up FaceTime on iOS and Mac software, then we covered a tutorial on it.
It's easy to set up and makes group video calls from FaceTime.
It's time to show you how you can check FaceTime history on Mac and iOS devices.
How to check FaceTime call history in iOS?
iPhone and iPad share a similar design, even though, Apple named the software differently.
Open the FaceTime from the menu.
You should be able to see who called you and whom you called in recent times.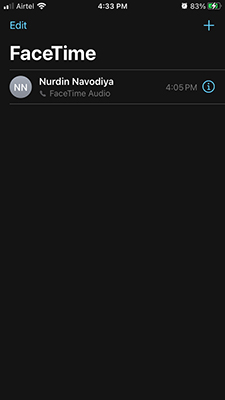 You can view multiple things and have information related to the calls.

View the contact's name.
You can view the contact by tapping on it.
Find the call time and date.
You can find out whether it was an audio call or a video call.
Contact picture, if you have saved it in the local storage.
Of course, if the contact has set a profile picture, then it will show up on the screen.
How to delete call history in FaceTime on iPhone and iPad?
Yes, you can delete FaceTime calls on your iPhone. You have to do it from the phone app because that's where every detail is saved.
Open the phone app and find the call that you want to delete.
Swipe the call right side, and it will reveal the Delete button.
The call history will be removed upon tapping the "Delete" button.
Remember, you cannot recover deleted calls again, so make sure to keep this in mind before doing so.
The phone app contains call details but does not forget, even the FaceTime app saves the data in the app itself.
Open FaceTime and find the call that you want to delete.
Swipe the call right side, and it will reveal the "Delete" button.
The call history will be wiped from the iPhone or iPad.
If you are planning to wipe the call traces, then you have to do it on both apps. It's a small detail that you should keep in mind if you don't want to leave a call history.
How to view FaceTime call history in Mac and MacBook?
All Mac computers have the FaceTime app pre-installed in it, and you can check call history in it. The software developers designed the user interface for beginners, and it follows the iOS phone app navigation system.
Open FaceTime from Launchpad.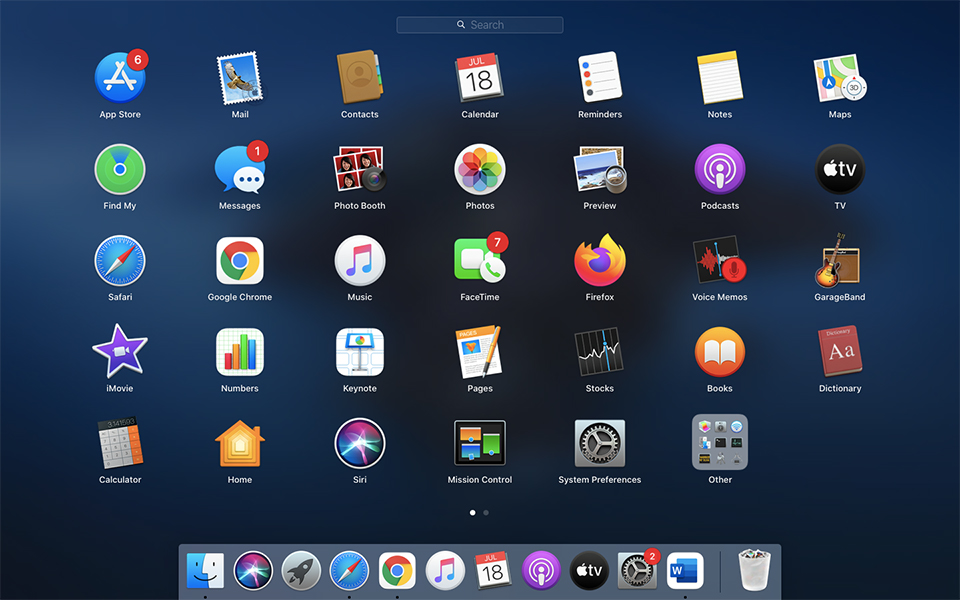 You can view all calls on the dashboard.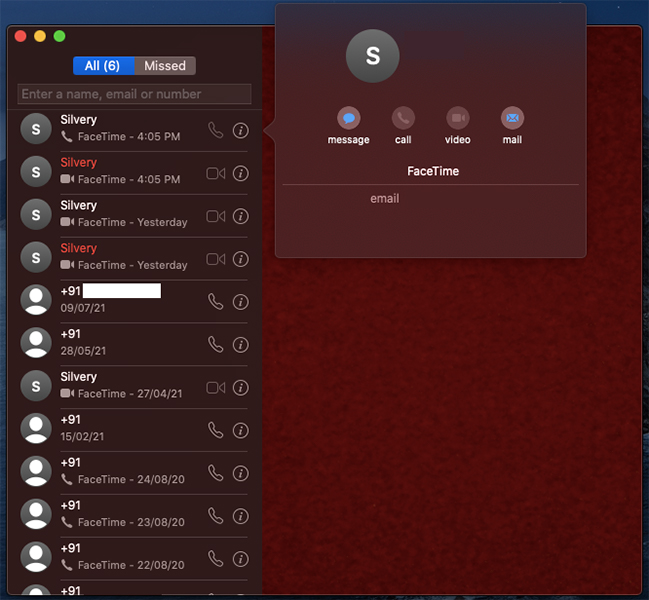 Click on "Missed" to view missed calls.

The call time and date will show up.
You can determine whether it is an audio or video call with the icon. The phone icon entails that it was an audio call, and the camera icon signifies a video call.
If the call has come from a new contact that you haven't saved, then it will display the number or email address instead.
Mac FaceTime is similar to what you get in iPadOS and iOS software. If you have an iPhone or iPad, then the navigation is easy to follow.
How to remove FaceTime call History in Mac?
The latest macOS edition didn't bring a lot of changes in the FaceTime interface, which is a good thing. The Mac edition FaceTime app follows the iOS phone app, so you won't have a problem deleting the calls.
Open the FaceTime app from Dock.
Find the call that you want to remove from Mac.
Control-click the call.
Choose "Remove" from Recent.
That's it, the call records will be removed from the Mac FaceTime app.
Bottom Line
That's how you can remove or delete FaceTime history from iPhone, iPad, and Mac computers. You don't need additional tools or apps to manage FaceTime. Always keep in mind that you cannot recover what's being deleted in the Apple device.