Snapchat is a popular texting platform that has changed the landscape along with other social media applications. The social media app has over 100 million active users in the USA alone and 210 million active users across the world daily. Of course, users want to be active on the platform, when they are not using the phone. However, Snapchat could not move to desktop-class applications because of the business model.
Can you install Snapchat on Mac or macOS?
Yes, you can install Snapchat on Mac, but you cannot find an official solution as the company is planning to remain on the smartphone & tablet platform. Snapchat is not a desktop-class social media platform and strictly wants to remain on a smartphone and that's why you cannot even log in via a web browser. Of course, you have to take roundabout methods but it is official and does not contain a virus or any other security threats. Once you have set up properly, then you are one click away from using Snapchat on the latest macOS.
Give Permission to install Unidentified Developer Apps in macOS
Apple launched the App Store similar to Windows Store & Linux Software Center for a secure connection, and thoroughly checked programs. However, there are many popular solutions out there that aren't available for many reasons.
For the sake of Snapchat on macOS Mojave, you have to enable "Unidentified Developer Apps" in the settings.
Make sure to turn it off after the end of the process.
Tap on the Apple logo and then "System Preferences" located at the top left corner for the drop-down menu.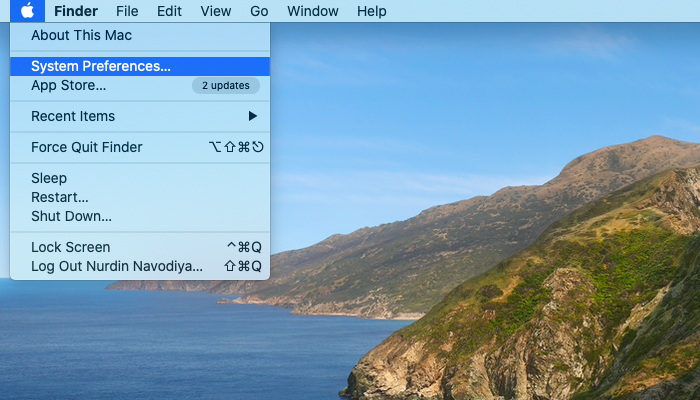 A new tab shows up on the screen and clicks on "Security & Privacy" to continue.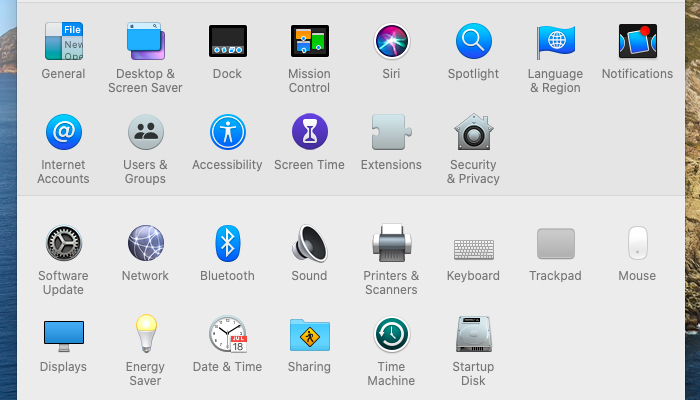 Now, check the top menu, and click on "General" to continue.
Find "Allow apps downloaded from" and under them, click on "Click on App Store and identified developers" option.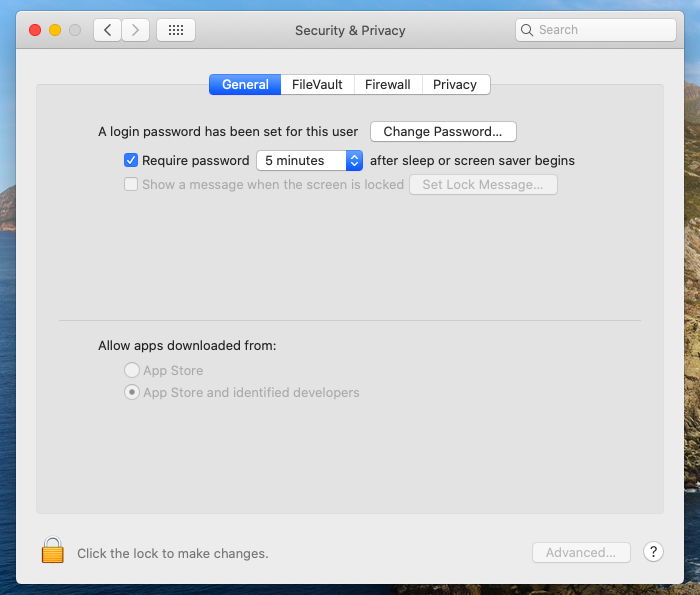 Close the window, once the process is completed.
Remember, if the options are not available or grayed out, then go to "Firewall" located in the same menu and click on the Unlock button located at the bottom, and then enter the password to confirm the action.
How to get Snapchat on your Mac or MacBook without Bluestacks
Snapchat is designed for Android & iOS operating system, and Android emulators are available in the market, while iOS is not an open-source project. In this tutorial, we are going to use Nox App Player and you can choose Bluestacks as well.
However, I recommend choosing the Nox App Player because it is straightforward and lightweight compared to Bluestacks. If you are using an older Apple machine, then hardware resources are important.
Make sure to install the package in your MacBook or iMac and then launch them after installation.
Upon launching, you have to login via Google email account and no exceptions here. Complete the login process as an Android emulator will act as a tablet and you can take completely over the Privacy & Sharing options.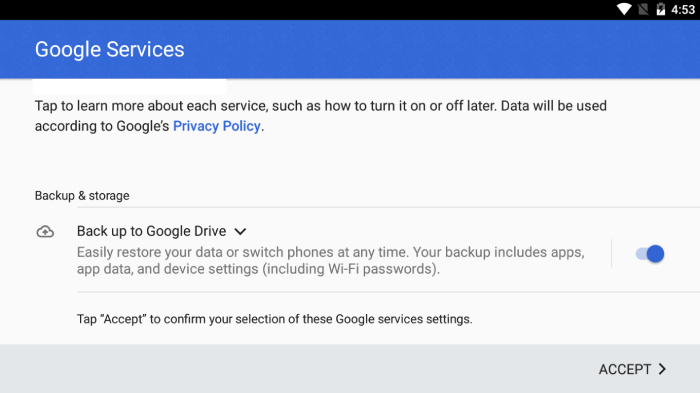 Click on the "Tools" to reveal the box, and its content.
Click on the "Play Store" icon to open the Android app store to continue.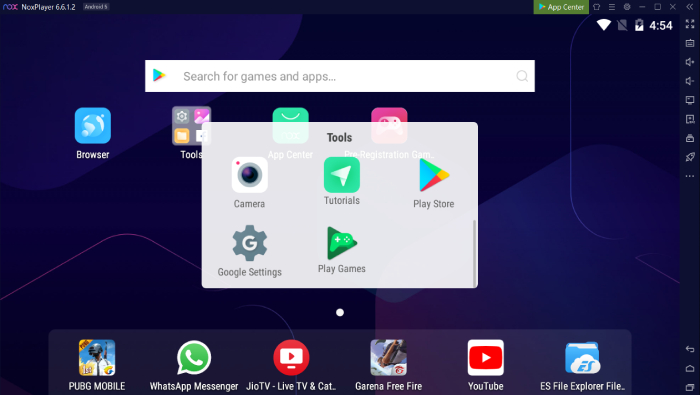 Click on the search bar, and type Snapchat to find it in the store.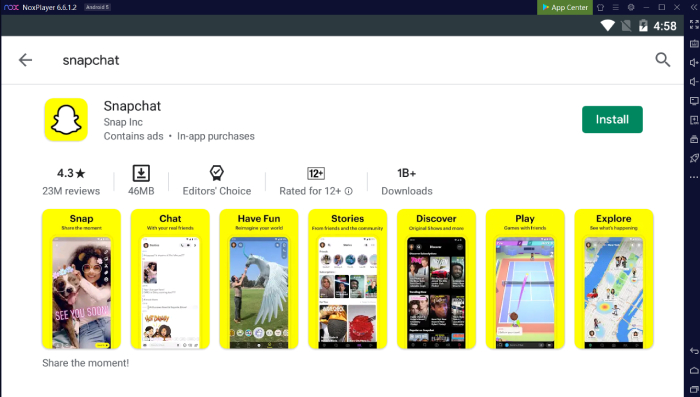 Permission pop-up shows up, and you can check what permissions you have to give to the app. Click on "install" to continue, and it will start downloading the package.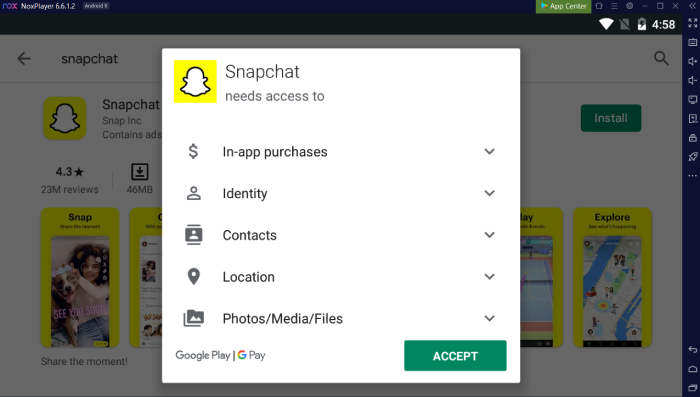 Once the app is installed, then you can open it from the "Play Store" and log in or create a new account within the app.
Bottom Line
Snapchat on Mac is possible using Android simulators like Bluestacks, Nox App Player, and other macOS compatible emulators. Make sure to meet the system requirements and you have to login via Google account for Play Store access.