Many users have the iPhone stuck in recovery mode or on Apple logo and unable to boot the device normally. Users can remove the device from recovery mode and bring it back to life, but there are many contributing reasons behind it. There are chances that your device might have landed in that state because of minor software problems, or you have accidentally been put into recovery mode.
iPad and iPhone stuck in recovery mode due to several valid reasons such as corrupted iOS software, loss of power, data loss, and more. The RM state helps the device to connect with the PC and communicate with iTunes, and you can bring it back to its normal state using third-party programs. Apple added the RM, so users or official repair centers can access the firmware & fix it. Let us look at the solutions that will help the readers to remove recovery mode and boot the iPhone or iPad normally.
Force Restart
You don't have to proceed with advanced solutions because if your device has accidentally booted in RM then you can force restart it.
You have to hold the buttons until the device restart, and that's all you have to do. However, the force restart will work on iPhones and iPad that have landed in RM state by accident. If your iOS device has corrupted software then this won't work because the mobile operating system is not functional anymore.
Re-install iOS Software
iTunes is available in macOS by default, but you have to install the PC Suite in Windows PC, and this program is not available on Linux platforms. Users required the computer to have internet access to download the firmware and install the Apple signed iOS software. Make sure to get a genuine lightning cable, or else the computer won't recognize the iPhone or iPad.
Connect the iPhone or iPad to Mac or Windows PC.
Open iTunes and click on iPhone or iPad icon.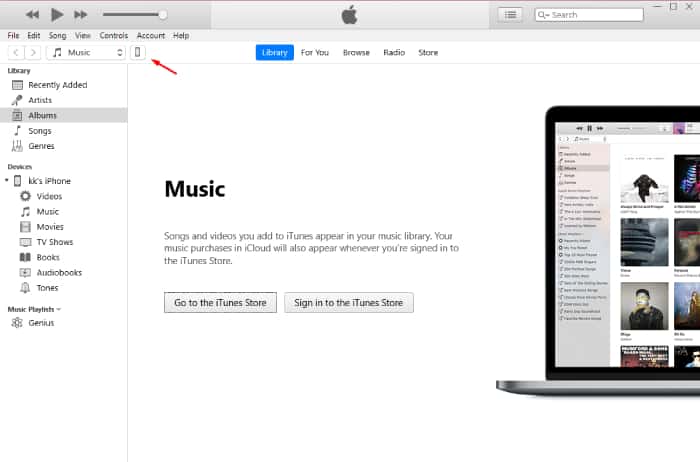 Tap on the "Restore iPhone/iPad" button.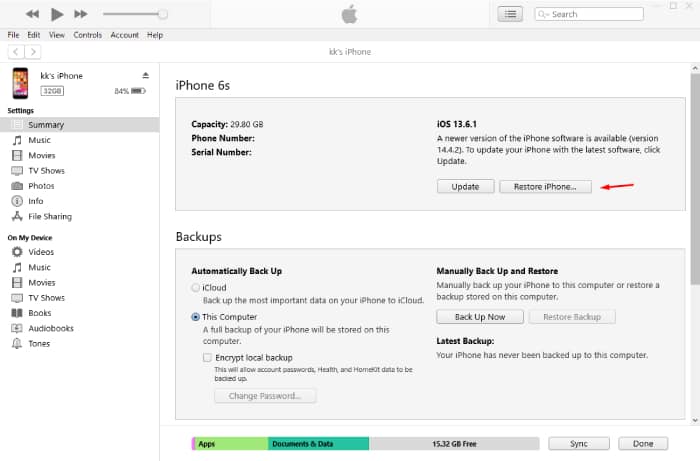 Disable "Find My" from Apple iCloud account.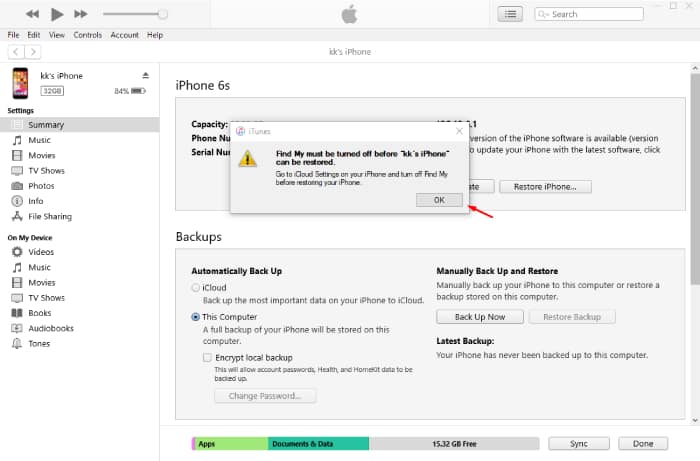 Click on the "Restore iPhone/iPad" button, and another pop-up will appear on the screen.
Click on the "Restore" or "Update" option.
iTunes will down the image file from Apple servers, and it will sign the mobile operating system copy.
The firmware will begin installing the iOS software on the iPhone or iPad.
Users have to keep the device connected throughout the process and do not disconnect it from the Mac or Windows PC.
Readers can monitor the installation process in iTunes and do not have to worry about completion because it will inform the users of failures. Yes, there will be errors, if something goes wrong along the way, and you can troubleshoot the problem using the error code.
Contact Apple Service Center
We had an iPhone stuck in recovery mode, and we followed the solutions to brick it back to life, but it was a massive failure. An appointment with Apple Certified Engineer found that the iPhone had a motherboard issue, which was irreparable. Of course, we did seek assistance from a third-party service engineer, but the damage was deep enough to dump it in the recycle bin.
We implore the readers to seek assistance from an authorized Apple Service Center because you might get a replacement if it is covered under warranty.
Go to the Apple site.
Choose "Service & Support" to start the process.
Enter the region Pincode and choose the product and then click on "GO" for results.
All Apple Service Centers are available on your screen.
Make sure to read online reviews of the service center because not everyone follows Apple's golden policies.
Can we use third-party programs to Fix iPhone Stuck in Recovery Mode?
You got plenty of third-party programs available in the market that promises to fix the iPhone or iPad. However, we did not cover it in the tutorial because there are hidden risks involved in the process. Many third-party repair stores use these programs daily, but they take calculated risks in the process.
Your device may get bricked forever.
The iPhone or iPad may suffer deeper damage during the process.
The third-party program might overwrite the Apple firmware.
Your device might have a hardware problem, but the third-party programs cannot inform you.
There are risks involved in the third-party solutions, which is one of the major reasons why it is not recommended. It is advised to seek assistance from the Apple Service Center as it costs less and will get a clear picture of the situation.
If you want to use a third-party tool, you can try Tenorshare ReiBoot. It can fix iPhone stuck in recovery mode without any data loss. It is safe to use ReiBoot iOS system recovery software. It won't ruin your precious iPhone.
Bottom Line
You can remove iPhone stuck in the recovery mode using official solutions and if it doesn't work then you should book an appointment with Apple Service Center. Make sure to understand the risks involved in third-party tools because it will either fix it make it worse, so consider it twice before proceeding.