The new iPad Pro M1 piqued the interest in iOS 15 Public Beta, and my hopes were high keeping the next-gen devices in mind. There is no doubt that the 15th mobile OS edition is all about software-oriented upgrades with minor user-interface design elements. You can experience the next iOS update without waiting for the official release because the public beta is available at your fingertips. Let me show you how to install and remove iOS 15 Public Beta on your iPhone or iPad.
Should you install any iOS public beta?
Here are a few things that you should consider before proceeding to install the latest public beta. I will get straight to the point, so you won't regret it later on.
Note: Create a local backup and cloud backup.
iOS beta software is unstable, and you may end up having an iPad/iPhone that is not usable. You can take the SIM failure bug in iOS 14.7 Beta 2, where thousands of iPhones couldn't use the network-related functions.
Apple developers want the users to test the new features, which have bugs, glitches, and non-functioning options. In short, the new features may not work properly, which is a common scene in beta editions.
You cannot use the new features with your friends and family members because they haven't installed the iOS beta edition.
There is a chance of losing personal data including WhatsApp chats, installed apps, Photos, Videos, and more.
Overall, iOS beta editions should be installed on secondary iPad or iPhones devices. I have installed iOS beta in my iPhone because it's part of my work, and I don't mind, if it loses data, apps, or has unstable features because it's my third device.
How do I Sign up for the iOS 15 Public Beta?
Connect your iPhone or iPad to the internet, and I prefer Wifi over 4G or 5G to avoid connectivity issues.
Open the Safari browser, and do not use Chrome, Firefox, or other browsers.
Go to the Apple iOS Beta page and then tap on "Sign up."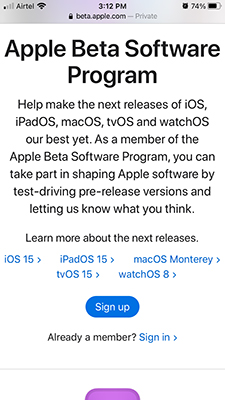 Safari browser will prompt the device and you will have the sign-in option on the screen.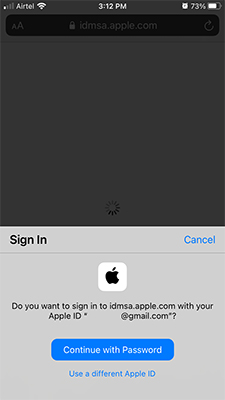 Tap on "Continue with Password" to proceed further.
Enter the Apple ID password to confirm it.
Choose iOS or iPadOS from the top menu.
Swipe down a little and then tap on "enroll your iOS device" to continue.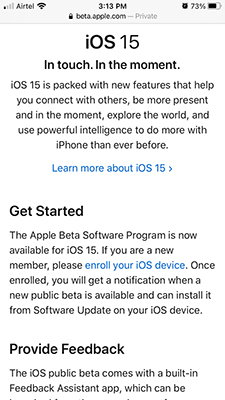 Tap on "Download Profile" to continue.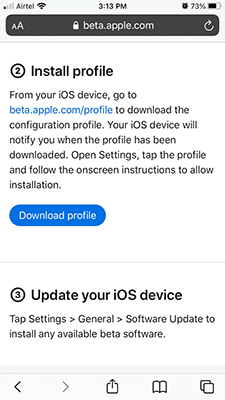 A pop-up will appear on the screen, and choose "Allow" to continue.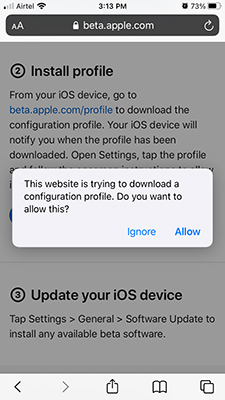 Tap on "Close" to end the process.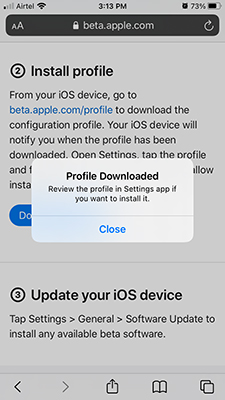 Now, you have successfully downloaded the Apple signed beta profile on your device. Your Apple device has accepted the profile and is ready to download the packages.
How can I install the iOS 15 Public Beta on my iPhone?
Now, you are ready to install the iOS 15 beta version on your device and follow our lead to successfully install it.
Tap on the "Settings" app.
Tap on the "Profile Download" option below your Apple ID.
Click on "Install" located at the top-right corner.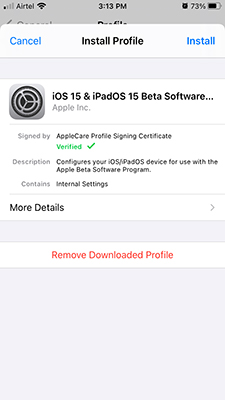 Tap on "Install" to continue.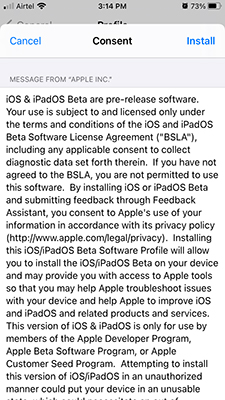 A confirmation message will prompt, and tap on "Install" to continue.
Tap on "Restart" to confirm it.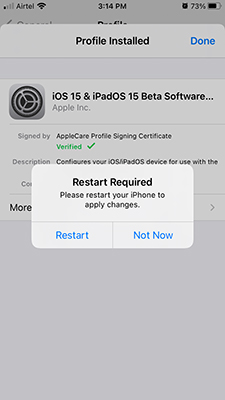 Your device will reboot and then go to "Settings" and then tap on "iOS 15 Public Beta X Now Available" to proceed further.
Tap on "Download and Install" to proceed further.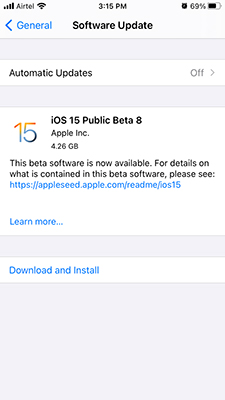 Leave your iOS device alone because it will download the files over air, and then install it.
It took over an hour to download & install the iOS 15 public beta. Your smart device will reboot, and the Apple logo will appear on the screen with a progress bar. The installation process will finish when the progress bar reaches 100% and does not force shut down.
How to get rid of the iOS 15 beta?
Yes, you can remove the iOS beta version and switch back to the earlier software. Follow my lead to uninstall the beta version in the iPhone and iPad to continue using the stable iOS version.
Tap on the Settings > General > VPN & Device Management.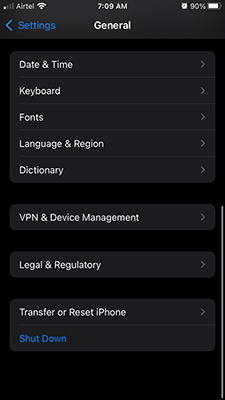 Click on "iOS 15 & iPadOS Beta Software" to continue.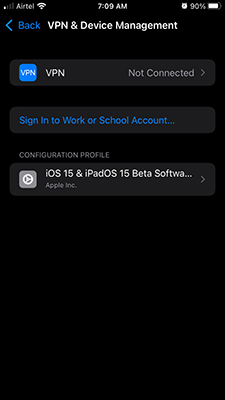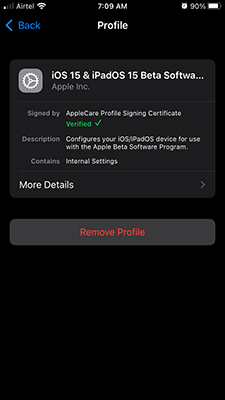 Confirm the action by tapping on "Remove" to continue.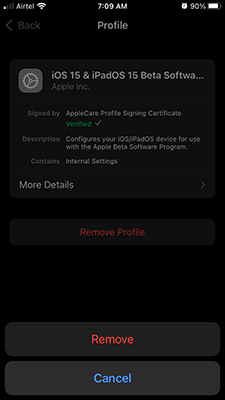 Now, restart your iOS device.
You won't boot back to the earlier & stable iOS version. Consumers have to wait for the next iOS beta version, and then you can downgrade it back to an earlier version.
I have authored a dedicated tutorial on how to downgrade from iOS 15 to 14.
How is iOS 15 Public Beta?
I have installed iOS Public Beta a few days back, and I have listened to music, browsed the internet, installed apps, and tried new features to some extent. It would be inappropriate to share my experience since the software has joined my daily routine for a little period.
I did not encounter any problem whatsoever, but the battery life is decreased in the older iOS device.
I had to charge the device thrice or quadric a day, which wasn't the case in the past. The rest of the functions worked smoothly in the past four days, and I did not encounter any problem whatsoever.
However, I don't recommend the Public Beta to the average consumer because we don't know what works and what isn't due to its developmental stage.
Bottom Line
I'm happy that Apple opened the developmental software releases such as iOS 15 Public Beta to the world. I can get a quick peek at the developers that are happening for the upcoming iPhone, iPad, and other devices. The M1 chipset changed the landscape in the industry including PC, laptops, smartphones, and more. Let us know what complications you've encountered while installing iOS 15 Public Beta in the comment section below.