iMessage effects not working is a common issue in several iPhone and iPad nowadays. The iOS 11 and latest software edition from Apple is slightly difficult for the new consumers to comprehend. Complicated settings and new functions are one of the major reasons, why millions of people are unable to access iMessage.
I have heard the suffering consumers and come up with a few solutions that anyone can implement by following visual instructions. The solutions do not consist of third-party applications or software's, so do not worry about complicated solutions.
What is iMessage Effects?
Apple developed several unique applications using R&D team, and iMessage is one of the projects. Unlike Android phones, iMessage is an advanced texting application for the millennial. The advanced texting application is a regular in-built messaging app.
However, the iMessage enables the users to send bubble and screen effects, Emojis, Stickers, gifs and more. Interestingly, there isn't a separate messaging to Send & Receive messages from Companies, Friends, Services, Network services, Bank texts and more.
Fortunately, Apple is working on the eco-system for a very long time. It enabled the consumers to Send, Receive, View, and Edit messages via MacBook, iPad, iPhone, Macintosh, and other Apple devices. Millions of people are invested in older iPhone's and devices, and the latest iOS version supports older devices as well.
How to Fix iMessage Effects not Working on iPhone and iPad
Solution 1 – Disable Motion
Anyone can fix iMessage effects by disabling motion in iPhone and iPad. Apple designed an iOS operating system for the millions of consumers so that they can communicate and browse high-end phone. To reduce the performance killer functions, the company added the "Reduce Motion" option.
Step 1: Turn on the iPhone and go to settings. In settings, you can find "General" and tap on it.
2: In the middle order, you can find the "Accessibility" option and tap on it to continue.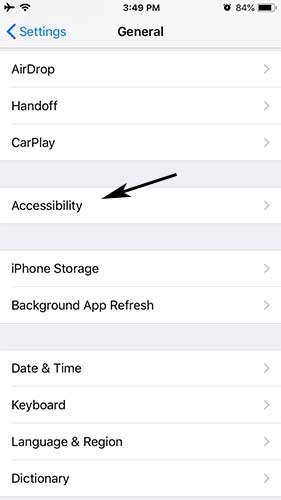 3: Scroll down a little or tap on "Reduce Motion" to proceed further.
4: Turn off "Reduce Motion" to fix it.
5: The option should be grayed out, and it symbolizes turned off in the iOS environment.
Those, who have upgraded iOS 14 to iOS 15 do not have to worry about the interface changes. The company maintained a traditional interface, so consumers don't have to worry about the new changes.
Solution 2 – Reset iPhone or iPad
The iMessage effects are not working is a common issue among the upgraded phones from an older operating system. Apple might be a premium smartphone manufacturer, and the software is an advanced OS. No one can deny that software is prone to glitches and bugs, and no major company can design it flawlessly.
Resetting an iPhone or iPad is an excellent option as it wipes out entire bugs and glitches. You can try iTunes restore option to install a fresh edition of operating system signed by Apple.
Note: Always back-up the data such as Contacts, Media, Audio, Memos and more in local storage before working on the reset.
First step: Tap on the Settings to view options.
Second step: Tap on General to view more options.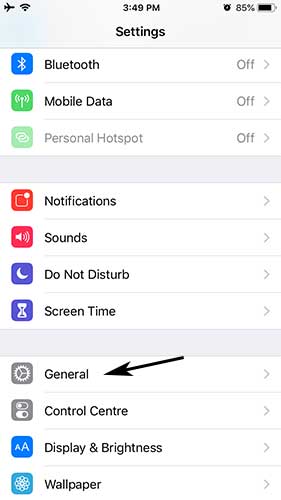 Third step: Scroll down to the bottom, and you can find two options Reset and Shut down, and tap on RESET to begin the process.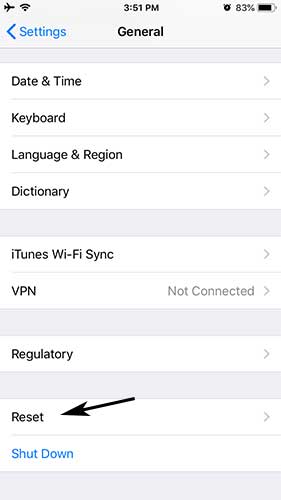 Fourth step: Now, the consumers have two options Reset All Settings and Erase All Content and Settings.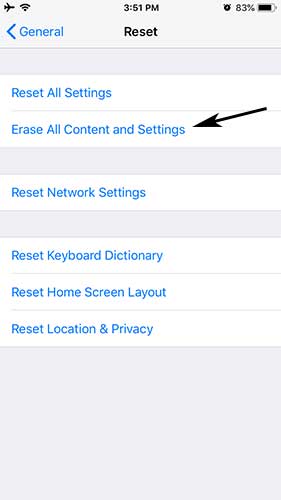 Fifth step: A small notification bar will pop-up and tap "Back-up Then Erase" and "Erase Now."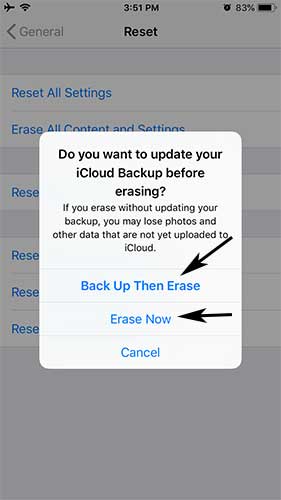 Sixth step: Enter the passcode.
Seventh step: A confirmation bar will show up on the screen and then tap on "Erase iPhone."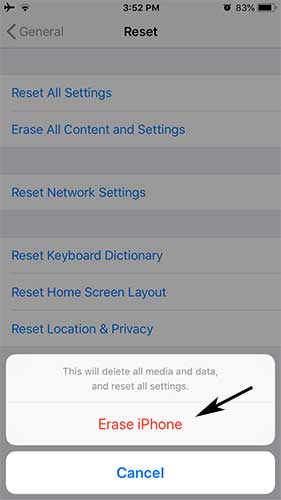 Make sure to back-up the data properly because you cannot recover deleted files from the smartphone. No one can recover from it, so do not hesitate to take a couple of days to reset the device.
Bottom Line
If none of the above options fixes iMessage effects then I recommend the consumers to approach Apple customer care. The iMessage effects might reduce the performance of the smartphone, so do not worry about Lags, Glitches, and Slow performance because you can turn it off.