In this article about "iCloud contacts not syncing," you will learn how to eliminate this issue. You will also learn to ensure that you never ever face the contact syncing issue on your iPhone. We will walk you through the comparison of iCloud and Google contacts. So, keep reading to know more!
It's not uncommon for iPhone contacts not to sync with Apple devices. The Cupertino-based developed sophisticated software over the years that are working towards building modern features to solve the problems.
Each feature in the software utilizes multiple components to function it and one hiccup is enough to create a problem.
We are going to look at several solutions that will solve contacts not syncing with iCloud on iPhone and iPad.
What Is iCloud and How Do I Sync It to an iPhone?
It is more than simply a cloud-based hard drive for Apple users. iCloud is an all-in-one cloud storage and data syncing service.
iCloud is meant to store and manage your digital stuff—your music, images, and contacts—keeping everything up to current on all your computers and iDevices automatically, without any physical (wired) connection or action on your side.
iCloud, like so many other Apple products, works.
What is iCloud?
All your iCloud-enabled devices get and receive information such as e-mail, calendar, contacts, bookmarks, etc., wirelessly and without human involvement. Photo Stream and e-mail are examples of non-synchronizing iCloud features.
Your free iCloud account comes with 5GB of free storage, which is enough for most people. You'll undoubtedly need additional storage space if you use several devices or prefer to save data in the cloud.
You can purchase annual storage upgrades of 10, 20, and 50 gigabytes for $20, $40, and $100, respectively.
I like that the 5GB of free storage doesn't apply to purchases of music and other media from the iTunes Store, your Photo Stream, and Apple's iTunes Match service.
So long as you don't have too many items on your phone (e.g., many images shot with your phone's camera), you'll be able to get a long way with just 5GB.
Where To Save iPhone Contacts?
What's best for you depends on your needs and wants. iCloud Contacts is the best option for those who exclusively use Apple devices. You need to transfer your Gmail contacts to iCloud. You may always switch to Android or Google Contacts if you so want.
On the other hand, Google Contacts is a better option if you have an Android phone or often transfer between Android and iPhone. For those who often use Google services, Google Contacts is the best option.
There is, however, no one-size-fits-all answer. You can use one or both services or none at all. Google Contacts or iCloud Contacts will provide the same user experience for you.
When both services are enabled, your iPhone can access your existing contacts. As a result, you have to determine where to save new contacts.
How To Connect Your iPhone to iCloud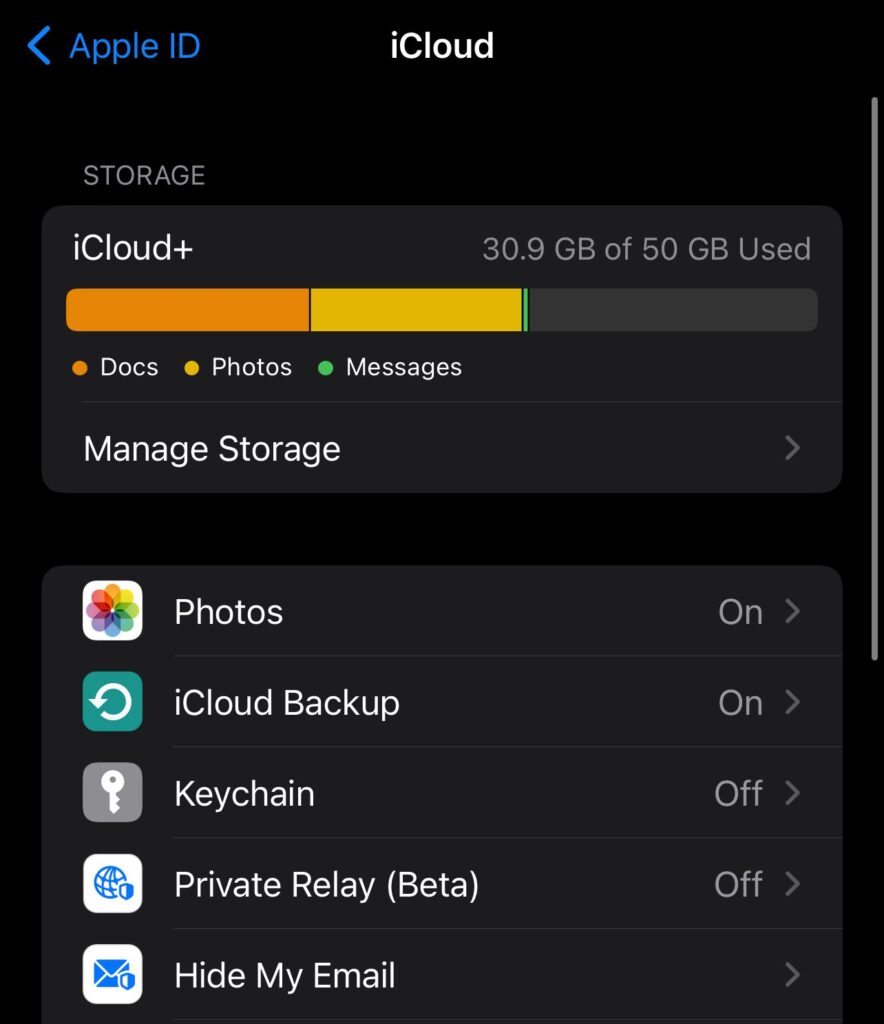 If you want to go PC-free but still you want to sync your e-mail, calendars, contacts, and bookmarks across desktops and iDevices, you need to enable iCloud syncing on your iPhone.
How To Sync Email Contacts on iPhone with iCloud?
It's a good idea to familiarise yourself with the iPhone's contact management options. If you're an iPhone user, you don't realize that you can sync all of your email contacts with your iCloud account.
You may import Contacts from email accounts into the iCloud Contacts app and then synced across devices.
Syncing iPhone Contacts
When you hear terms like "iCloud sync," "email sync," and "iCloud or phone contact storage," it might be a bit perplexing. To begin, here is an overview of these phrases and how to use them effectively.
Syncing email contacts — suppose you have a Gmail account connected to the iPhone's mail app. Email synchronization will automatically import your Gmail contacts into the iPhone Contacts app.
iCloud sync – if you have an iPhone and a Mac with the same Apple ID, you can sync your data between the devices. To save all your contacts in one place, you may enable iCloud sync on any device.
In the past, it was usual practice to save contact information on a SIM card. If you have an iPhone, you can store all of your contacts on your phone or in the cloud through iCloud.
Why Synchronize iPhone Contacts?
Syncing will allow you to use all your contacts on all your Apple devices. You'll also benefit from iCloud/email sync and iCloud storage.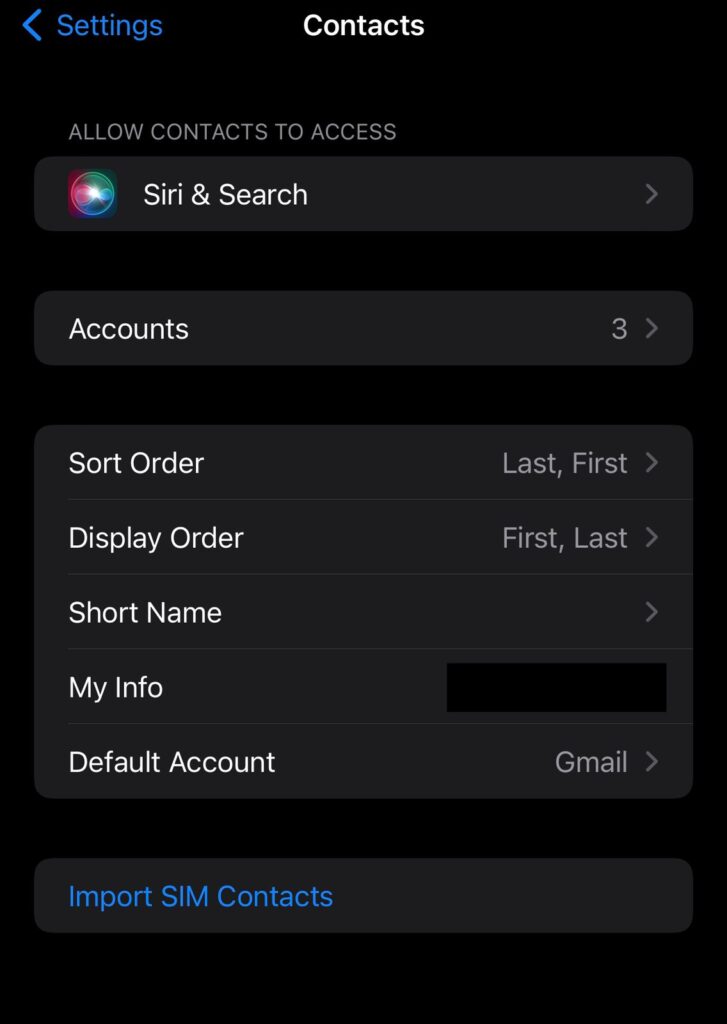 There are no bulk contact management options on the iPhone. When removing numerous contacts or importing/exporting the whole contact list, only via the Contacts app on a Mac or iCloud account can you do so?
iCloud synchronizes updates to your contacts across all devices. Additionally, you may sync and manage your contacts from your Windows PC using the icloud.com website.
When you utilize iCloud storage for contacts, you can store all of your contacts there and manage them properly. If you switch phones, you won't have to rely on the SIM card or phone storage to import your contact information.
The iPhone's Contacts app allow contact to be synced with third-party email provider like Gmail and Microsoft Exchange. The iPhone Contacts app makes adding more information to your email contacts easy, so you can immediately start utilizing them in other applications like Phone and Messages.
Using iPhone To Sync Email Contacts from Gmail and Other Accounts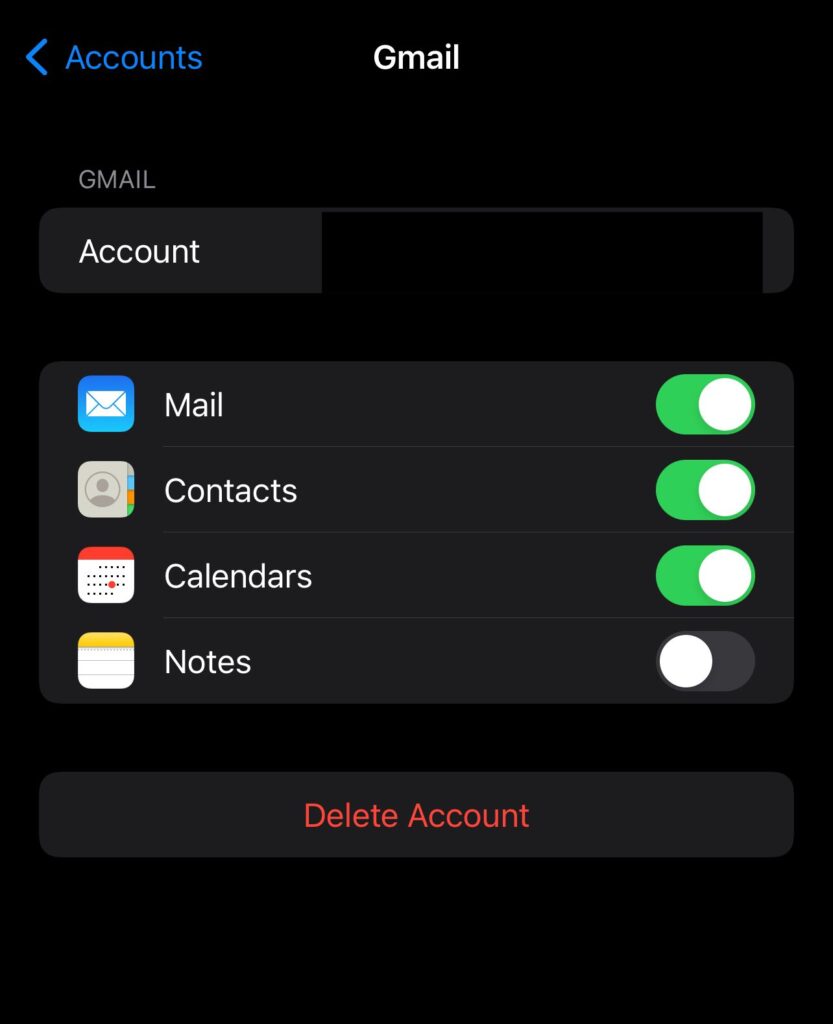 You may activate email contact synchronization from the "Contacts" or the "Mail" settings tab.
Open the "Contacts" settings tab in the "Settings" app.
Tap "Accounts" to display your Mail app email accounts.
Enable the "Contacts" option for each email account. The "Add Account" option is there if you wish to add a new email account.
This will sync all your email contacts to your "Contacts" app.
Remember that only some email service providers, such as Gmail and Microsoft, allow you to sync email contacts. Your domain or webmail provider won't show up in the contacts section.
We recommend disabling contact sync for all other accounts if you want to sync with your accounts. This will make your contact list clutter-free and uncomplicated.
iCloud Contacts not Syncing: How to Fix
Mac users may utilize FaceTime, iMessage, and email from their Macs, as well as a call from their iPhones, with all their contact information. In cases when iCloud contacts don't sync, only show a few contacts, or don't show up, try one of the following fixes.
Fix #1: Export Your Contacts
Does your Mac's Contacts program show at least some of your friends and acquaintances? I strongly advise creating a local copy of this contact information before continuing.
If it reads No Cards, then don't bother with this step. You can export all of your Mac's contacts this way:
To pick all contacts in the Contacts app, open the app, choose a contact, and then press Command + A
Then select Export vCard > Save from the context menu.
It's also possible to import this board into your Mac's Contacts software by double-clicking it.
Fix #2: Ensure Your Mac Is Online
Connecting your Mac to the Internet is required for iCloud contacts to sync. Try to play a YouTube video in Safari. It's a positive indication if it plays. Your Mac is connected to the Internet. Then look at this to see if you can get your Mac to connect to the Internet.
Fix #3: Disable the VPN Service
Do you have a virtual private network (VPN) on your Mac? If that's the case, a simple toggle switch will suffice. When using some VPNs, you may be unable to access iCloud and its associated services.
Fix #4: Allocate Some Time For This
iCloud contacts take a bit to download to your Mac after you've set up your Mac or enabled iCloud contacts. So, please be patient. And make sure you link your Mac to a steady Wi-Fi or Ethernet connection.
Fix #5: Use The Right Apple ID
It's a good idea to double-check the Apple ID before proceeding further. Ensure your Apple ID (email) is listed under your name in System Preferences > Apple ID. It's great if it's accurate. Re-authenticate with the correct Apple ID, if necessary.
Fix #6: Force-quit Contacts
Use the ESC key or the icon > Force Quit to force a shutdown. Click Force Quit to terminate Contacts. To sync your iCloud contacts, reopen the Contacts app.
Fix #7: View iCloud Contacts
Apple's servers may be at blame if your iCloud contacts don't appear on your Mac. Ensure iCloud Contacts is showing a green dot on the official System Status page before trying the rest of the remedies.
Apple has yet to provide a patch for any other comparable services that display yellow or red shapes.
Fix #8: Shut off your Mac
Restarting your Mac is also a good option if your Mac's contacts are gone. Then, select Restart from the Apple symbol. Due to this procedure, new or missing contacts from iCloud should show in your Mac's Contacts program.
Fix #9: Enable iCloud Contacts
Launch Mac Contacts.
From the menu bar, select "Contacts" and then "Accounts."
Select iCloud and deselect the option for Contacts.
Restart Mac.
Re-check your Contacts by following steps 1 to 3. iCloud contacts may take some time to transfer to your Mac.
Android users are likelier to store all their contact information in their Google accounts. Steps 1 and 2 should be completed before adding your Google account to your Mac by clicking the little Plus button at the bottom left. This will sync your Google contacts with your Mac account.
Fix #10: Resynchronize Mac's Address Book
Follow these instructions to prohibit the Contacts app from accessing the current address book folder and its data. It will automatically create a new folder and transfer all iCloud contacts to your Mac once this one is no longer accessible.
Force the Contacts app to quit.
Make a note of the following location: /Library/Application Support
Open a new Finder window, and press Command+Shift+G or select Go > Go to Folder.
Paste the URL you copied in step 2 into your browser and visit the site.
Open AddressBook. To rename it, select it and hit the Enter key. It's time to add the adjective "aged."
As a result, launching the Contacts app will display the message "No Cards" since the AddressBook folder is no longer accessible.
Restart your computer.
When you open the Contacts app, it will create a new AddressBook folder and redownload and sync all of your contacts from iCloud. Connect your Mac to the Internet first. Remove the Old AddressBook folder after importing all of your contacts from iCloud.
Fix #11: Add iCloud contacts to Mac Contacts
It is possible to manually download and import your contacts from iCloud to your Mac's Contacts program even after all the fixes mentioned above.
Now, this isn't precisely a solution to the sync problem. As a result, the iCloud Contacts app on your Mac will have all of your current iCloud contacts.
Log into iCloud using your Apple ID. Safari instantly allows you to log in using your Mac password or Touch ID. Switch to Google Chrome or Microsoft Edge if you have trouble downloading contacts.
Select People from the drop-down menu that appears.
Select All from the bottom-left gear icon.
Select Export vCard from the same gear icon. A.vcf file will be downloaded.
Open the downloaded vCard file in Downloads. Add these contacts to your Mac's Contacts software by clicking the Add button.
Download the vCard of your contacts from a service like Google Contacts and import them onto your Mac.
Fix #12: Restore iCloud.com Contacts
As a last note, if you've recently removed some contacts from your iPhone, iPad, or other Macs with the same Apple ID, they're gone from all of them.
Restoring recently deleted contacts from iCloud can allow you to reclaim your lost data. Before you do anything more, ensure you have followed method ten above and downloaded all your existing contacts.
Make sure your iOS device Date and Time are correct
Apple servers won't sync with the iPhone or iPad if the date and time are incorrect. All smartphones have certificates saved in the system, and they come in handy to create a secure connection. If the date & time are incorrect, then Apple servers will deny the registration.
Tap on the Settings > General > Date & Time.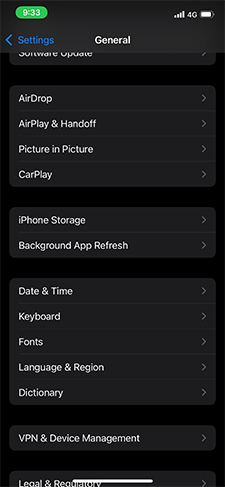 Click to enable the "Set Automatically" option.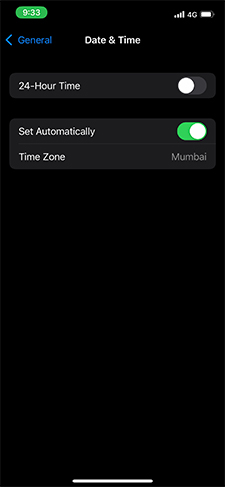 The iOS software will use the GPS to find the region you are living in currently and update the time. Let your iPhone or iPad choose the region automatically because it will eliminate the mistakes from next time.
Turn off contacts in iCloud and turn it back on
Device owners can force the iCloud to synchronize the contacts in iPhone and other devices. First of all, you have to turn on the internet connection and ensure that it is working.
Tap on the Settings > Apple ID > iCloud > Contacts.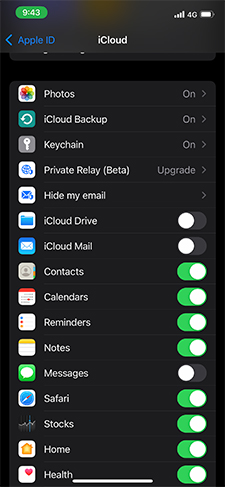 Choose to Keep on My iPhone.
Tap on Contacts to enable it and then choose Merge.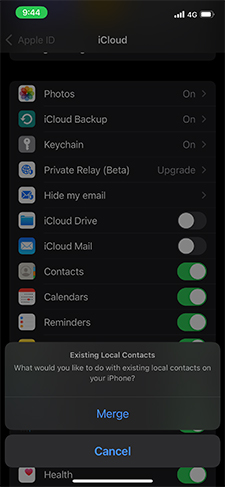 Apple servers will update the contacts across all platforms because you forced it to do so. iCloud will notice the missing data in one device or another device, and then it will sync the contacts automatically due to recent changes.
Maxed Out iCloud Storage
Apple introduced iCloud to the world as part of the ecosystem. The Cupertino-based company knew that they have to encourage the users to choose Apple cloud storage over the competition.
A registered user is entitled to 5 GB free storage in the iCloud, and that's the limit you get. Some of the Apple services will freeze if the cloud storage limit reached 5GB.
Of course, you can upgrade and downgrade the storage plan from 5 GB to 2 TB and 2 TB to 5 GB. Apple is offering cloud storage upgrade plans on the official site, and you should check it out since the pricing differs from country to country.
Solve Internet Connectivity Problems
Persisting internet connectivity issues are not easy to solve, and you can reset network settings in the iPhone or iPad to remove the old configuration.
You won't lose any saved data in the device, but it will remove all network-related configurations. You will lose all saved Wi-Fi points, Bluetooth points, carrier settings, and more. However, your carrier will update the network settings next time you boot the phone.
Sign out and sign in to iCloud from iPhone
Yes, you should log out of the iCloud service from the iPhone and iPad. You should connect the iOS device to the internet, so the transition will sync with the servers. I request the readers to create a backup via iTunes or iCloud to minimize the data loss problems.
Moreover, your iPhone or iPad will log you out of the account, and you should let the device sit there for five minutes. You can log in to the iCloud again, and it will sync all contacts again.
Upgrade your iOS device with the latest software
It's not uncommon for an iPhone or iPad to get infected by threats. Apple doesn't inform the users about the recent breach, but they release a security update from now and then to maintain security integrity.
Further, charge your device to 100% and ensure that there are no internet connectivity issues. Back up the saved data in local storage or in iCloud to prevent data loss situations.
iCloud Contacts vs Google Contacts: What's the Difference?
Google Contacts is the default way to store and manage contacts on an Android phone. iCloud Contacts and Google Contacts are two different things for iPhone users.
If you're wondering where to save your iPhone's contacts, iCloud or Google are the obvious choices. This post has the answer.
Your new iPhone comes with a variety of options for you to choose from. You may, of course, move to a different service at any time.
Why would you take the risk if you don't like merging or losing contacts? We'll help you choose between iCloud and Google Contacts, so you don't have to. Let's get started now, please.
A Cloud Account Is Required
When you store a contact on your iPhone, it is typically saved to your phone's internal memory. You may now utilize iCloud Contacts or other services like Google Contacts to sync your contacts. To utilize iCloud Contacts, you must have an Apple ID.
iCloud is activated on your iPhone when you add an Apple ID. Apple devices come pre-installed with iCloud. Many features, such as photographs, notes, and reminders, may be enabled or disabled.
Another example of this service is the provision of contact information. When you enable iCloud Contacts on your iPhone, all of the contacts on your phone will be backed up to the cloud.
In addition, there is no need to install an additional app or account to use iCloud Contacts on your iPhone. Google Contacts, on the other hand, is, as the name implies, a Google service. For Google Contacts to work, you must be signed in to your Google account on the iPhone.
Availability
iCloud contacts can only be accessed on Apple products. You may access iCloud on your Windows PC via the online version of the service. Google Contacts may be used on iPhones, iPads, web browsers, and Android phones without problems.
Connecting your Google account to another phone, computer, or tablet will allow you to access Google Contacts from anywhere.
Sync Contact
You can sync your iPhone's contacts with your iCloud or Google accounts once you've added the accounts to your iPhone. Suppose you modify a contact on your iPhone or any connected device.
In that case, that change will be immediately reflected on all other devices using that contact. iCloud and Google's sync processes are the same. That's not something to be concerned about.
Just as before, all of your iPhone contacts will be synced to iCloud by default. This post demonstrates that new contacts' default storage locations must be manually changed.
Special Application
The Apple Contacts app on your iPhone may access contacts stored in either iCloud or Google. Google doesn't have a specific iPhone app for contacts as Android does.
Contact Management
You may ask what benefits you'll receive if you save your contacts on both services. To begin, consider how things are organized. Both platforms allow you to categorize your contacts. Groups are available in iCloud Contacts, whereas Labels may be found in Google Contacts.
Import/Export Contacts
The good thing is that both include an Import option that simplifies importing new contacts in bulk. With Export, you may also export all of your contacts. You can utilize the functionality on the online version of both services, but you can't use it on your iPhone directly.
Find And Merge Contact
You accumulate many copies of certain contacts over time. You would rather have a function that automatically finds duplicate contacts rather than manually look for them.
Fortunately, Google Contacts has a useful feature that allows you to consolidate duplicate contacts. Google Contacts' online interface and the Google Contacts app for Android phones allow you to do this activity.
However, identifying duplicate contacts in iCloud is only possible on Mac using the Card > Look for Duplicates in the Contacts app menu option. If you can't discover them yourself, you'll have to use a third-party tool like Cleaner.
Restore Deleted Contacts
Any contact you'd like to use again could be recovered from either service if it was unintentionally deleted.
Apple contacts may be restored through the iCloud web's Account settings area. It is possible to recover lost contacts from Google Contacts using our extensive instructions.
How to Sync iPhone Contacts with MacBook Contacts
You can sync your iPhone and Mac with iCloud using the same Apple ID and select the relevant settings in Settings.
To help you out even further, we'll teach you how to sync or move contacts from your iPhone to your MacBook using various Apple IDs, whether the same or different. You may import all your contacts, or you can pick and choose which ones you want to bring over.
1. Sync iPhone To MacBook Using iCloud With The Same Apple ID
Contacts in your iCloud account are safe if you have been an Apple customer for a long time. However, if you turn it off, it is unclear if you have it enabled, or if contacts do not sync between your iPhone and Mac, you may not be able to use this feature.
2. Sync iPhone Contacts to MacBook with Google/Microsoft
When switching from Android or Windows to Apple, you'll likely use your Google or Microsoft account to store your contacts. In other words, here's how to import contacts from your iPhone and Mac using your Google or Microsoft accounts.
3. Import iPhone contacts to Mac through iCloud
My iPhone and an employer-issued MacBook Pro are my primary tools for office work. The contacts on my iPhone are saved in iCloud using my own Apple ID.
The business Apple ID and iCloud contacts are not enabled on the workplace Mac. If I need to access my iCloud contacts on the workplace Mac at any point, I may do it using iCloud online.
4. Import iPhone Contacts to Mac with iTunes or Finder
This strategy will work if you don't utilize iCloud to store and sync your iPhone contacts. You can sync contacts via iCloud, eliminating cable transfer unnecessary.
To follow the instructions below, open the iPhone Settings app > your name from the top > iCloud > and check that Contacts are off.
5. AirDrop iPhone to Mac Contact Transfer
Make sure your Mac has Wi-Fi and Bluetooth turned on before you begin. Also, go to Finder > AirDrop and make sure that Everyone can see it. Learn how to make AirDrop function again.
6. Transfer iPhone contacts to Mac through email, iMessage, Google Drive, or similar apps.
Like AirDrop, you may use email, iMessage, notes, Google Drive, or other similar programs to move contacts from your iPhone to your Mac. Alternatively, this approach is handy for you to have one or a few contacts on your computer rapidly.
The Top 5 Tips and Tricks of iPhone Contacts App
Count yourself among those who resent wasting time on their iPhone or other iOS device scrolling through the Contacts app for that person they barely remember but need to contact for whatever reason.
When you discover that their data is wrong, out-of-date, or not in the location where you believed you had saved it, things only worsen.
You may use your Contacts app to quickly locate people you've run into at events, whether they're coworkers, clients, acquaintances, or long-lost friends. Take the time to learn how to get the most out of the Contacts app, it may surprise you. For more information, read on.
Tip #1: Add Contact Details
Siri may become a more effective tool for communicating with people when you provide it with additional contact information than just their first and last name, email address, and phone number.
Ask Siri to perform things like "call my brother" or "tell my teddy bear" based on their names, addresses, phone numbers, and the type of relationship you have with them.
It's much easier to acquire directions to a buddy's house by asking Siri instead of opening your Maps app asking your friend to remember you for the millionth time after you've added the address information of your contacts.
Tip #2: Organize Your Contacts Into Groups
Trying to reach out to a book club by text? The names of all of them are a challenge to recall. Therein lies the value of utilizing contact grouping.
iPhone users may use the Groups function in iCloud or the Contacts software on the Mac to manage their grouped contacts, which sync across their devices.
Sending a message to a group of coworkers, family members, or your weekly Fortnite squad is easy with groups since you will not forget anyone.
Tip #3: Choose A Contact List
You should store Contacts in the same location no matter where you use them, whether Apple, Google, or the email server at your place of employment.
A default contacts list can rescue the day. It can help you avoid multiple names, obsolete information, and a general lack of organization in your Contacts application.
Select Default Account in your iPhone's Contacts section of the Settings app. Selecting a default account on your iPhone will transmit any new contacts you add to that account in the future.
You can exclude the contacts of your iPhone's account by simply unchecking the Contacts icon for each account.
Tip #4: Create A Shareable Business Card
A contact entry for oneself in your digital address book is likely to include sensitive information you do not like to share with a stranger you have only just met.
You don't have to worry about giving it out when it comes to personal information, such as contact information, relationship ties, and addresses. If you want to win over new acquaintances and influence them, create a contact card that you can hand them.
Rename an item in your Contacts app to include only essential facts, such as your work or personal phone number. You may also include your social media handles in this new entry.
Further, to make a lasting impression, include a brief account of your initial encounter in the notes section of the email you send to your contact. Please provide a photo as well.
Tip #5: Use Your Mac's Contacts Software.
MacOS's Contacts program provides an alternative method for exchanging contact information without disclosing any personally identifiable information. Select vCard from the Preferences menu in the Contacts app.
With the "private me card" feature, you can control what information you want to show to others and what information you need to keep private.
Even though it's an excellent workaround for Mac users, turning on "private me" on your iPhone or another iOS device will not protect your private contact information from prying eyes.
Conclusion
Here we come to an end with our article on "iCloud contacts not syncing." In this article, you'll find various fixes that will help you learn how to ensure you get rid of this issue. You will also find all the amazing details about iCloud and comparison with Google.
We hope this article was of help to you. Stay tuned with us for more informative and trending articles.