Communication is an essential part of competitive gaming, and Discord not updating on the importance could land the gamer in a critical position. I always prefer to share the game with the players, who are active on Discord, and I cannot live without it. In this tutorial, I am going to share solutions that will fix Discord update failed problems.
What is the Discord Update?
Discord releases frequent updates for the Windows, Linux, macOS, Android, and iOS platforms. The official developers want to meet modern standards and introducing newer functions on the platform. Discord cleverly planned to release updated when the program launches and that's when software updates take place.
I spoke about frequent updates and that reminded me about the incident that happened on my laptop. If you have not opened Discord for more than a week, then there's a huge chunk of software updates waiting for you. Do not let the gaming communication program bothered and let it be. I have experienced moments where I had to wait for more than 10 minutes for the program to finish updating. Wait for at least 10 minutes, and "Trust the Process."
You should run Discord as administrator
Windows operating system requires administrator privileges to make specific changes. However, Discord doesn't ask for permission from the administrator and proceeds to software updates. Don't panic over petty things, and focus on accessing administrator account because that's what you need at this moment.
End Discord Program in Task Manager
I did face problems, where Discord behavior did not add up to the equation, and I chose to end the program from the background.
Open Task Manager by pressing CTRL + ALT + Del button and choose "Task Manager."
Now, scroll down to find the "Discord" program from the list and click on "End Task" to close.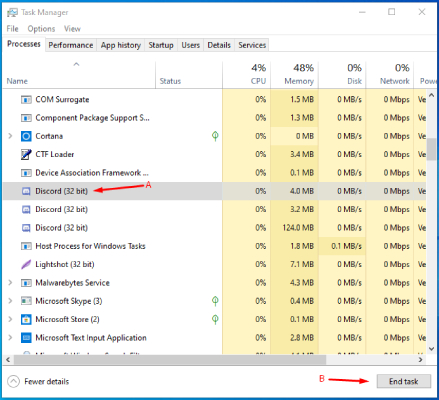 Click on "Startup" and click to select "Discord" from the list, and then click on "Disable."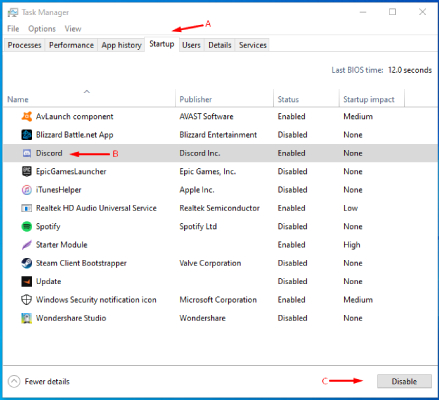 Restart the computer and run Discord as an administrator, and it will solve the problem.
Discord Server Status
I always appreciate services that believe in transparency, and Discord restored my beliefs. 99% of the active users didn't have any problem, but I was having connectivity issues with my copy of the gaming communication program.
Head straight to Discord Server Status page, and if there's any problem occurring in the voice servers.
You can check the current status of the servers including Voice, API, Gateway, and Media Proxy.
Uninstall Discord
I always feared uninstallation because I have to work on the customizations and settings all over again. Fortunately, Discord accounts are connected to servers and they save the personalized data and information in the server.
Bottom Line
Now, you can solve Discord updating problems by implementing the solutions methods above. It's not uncommon for the existing users to land in a unique situation, and I believe you need further assistance. I want the readers to know that you don't have to hesitate to ask a question in the comment section. Let us know which solution worked out for you in the comment section below.