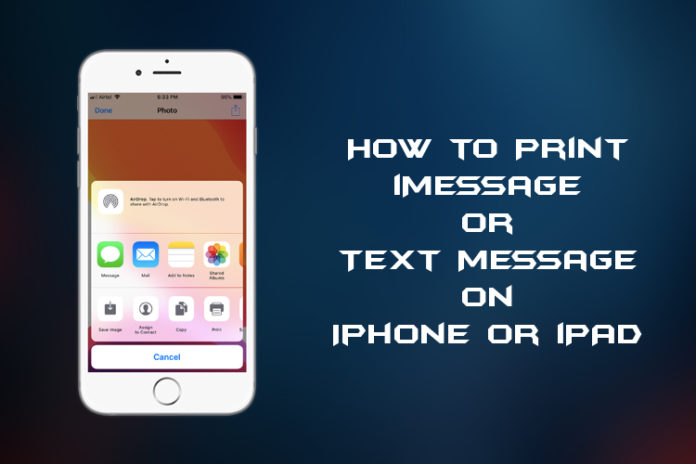 iMessage is a limited featured application that does not have printing options. You can print iMessage messages via printer, but it is a roundabout method. The messaging platform does not have a direct opportunity to do so, but we can use a simple trick to make it happen.
Does iMessage have Printing options?
Apple considered plenty of aspects thoroughly and implemented the features in the platform. As a consumer, I would love to have exciting features, including printing text messages. Millions of iPhone consumers want to record text messages for legal purposes or as proof. However, Apple did not add such functions in the mobile operating system, and it isn't available on iOS 13 or later. Instead of direct options, we have to opt for roundabout methods, and that's what we are going to do to achieve our target.