I will show you how to create a new Snapchat account and login into the Snapchat social media app. I will bust few myths that go on the internet and drive you towards the truth, so you stay away from the shady tutorials out there.
Snapchat is available on smart devices that support SIM cards because they will confirm the phone number on it. I don't want to start a debate on which tablet or iPad can Snapchat run. I ask the readers to follow the tutorial and find out whether the app works on your device or ends up with an error.
How to create a Snapchat account from the iOS device?
Open the app and tap on Sign up.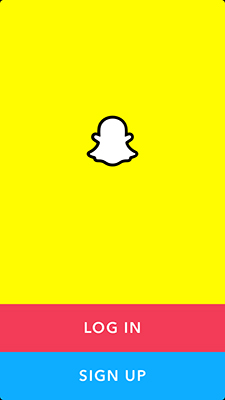 I chose "Don't Allow" to stop Snapchat from notifying me.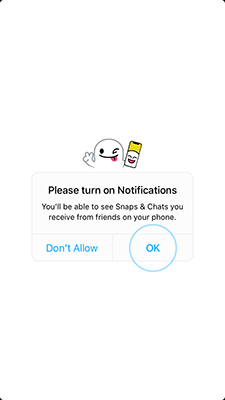 Enter first name, last name, and then tap on "Sign up & accept."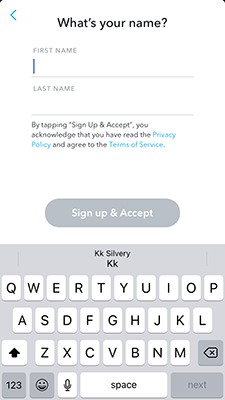 Choose your birth date and enter a username and tap on continue.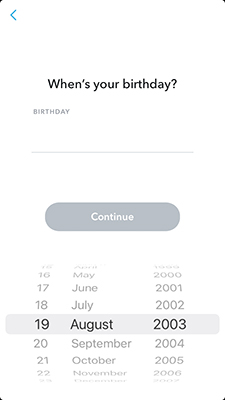 Enter a username and then tap on Continue.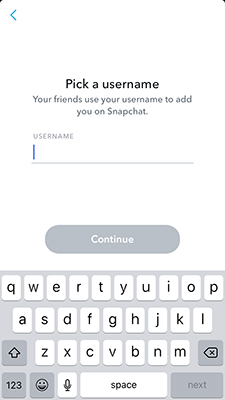 The system will search for the availability, so you have to wait 10 seconds for confirmation and tap on continue.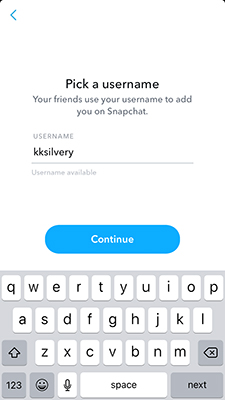 Set a password and then click on Continue.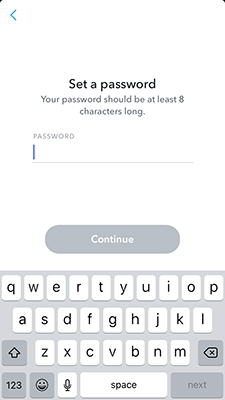 Enter a mobile number to receive the verification code, and go ahead for further process.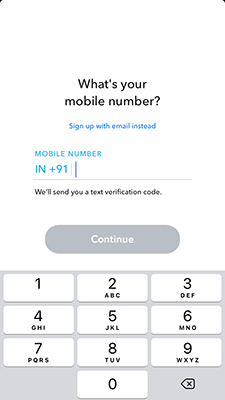 Enter the received code and tap on Continue.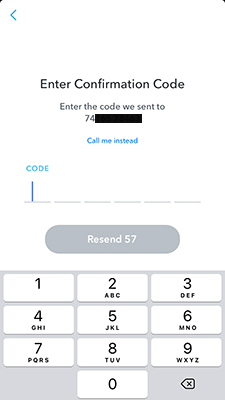 That's it, you have finally created and activated a fully functional Snapchat account on an iOS device.
How to login Snapchat account in iOS device?
In case, if you want to try another account in the same account, then you can do it.
Open the Snapchat app.
Enter username.
Enter the password, and tap on "Log In."
You are logged into the account.
How to logout from Snapchat account on an iOS?
You can log out from Snapchat, but I noticed that you have to tap few times to log out.
Choose "Chat" and then tap on the "Profile" picture on the top-left side.
Tap on the gear icon located at the top-right side.
Swipe down to the bottom.
Tap on the "Log Out" button.
How to sign up and log in Snapchat account on an Android?
The registration process is similar to the iOS version, so you can refer to that tutorial for visual information.
There is a slight difference in Android software when it comes to logging into the account. So, I thought, I should give you quick visual information on it.
Open the app and tap on the "Log in" button.
You can choose to log in via phone number or username, or registered email address.
Tap on "Use email or username instead" to log in via email or username.
Enter the password and then tap on the "Log In" button.
The log-out process doesn't require a dedicated tutorial since I have covered it above.
Refer to the iOS tutorial, where I have shown you how to log out of Snapchat. The official developers followed a similar user-interface design pattern, so you don't need to follow a dedicated tutorial.
Final Words
Here's how you can create and log in Snapchat account on iOS and Android devices. You need a valid mobile number to confirm the account so make sure to add an active number. The process may work on the iPad and Android tablet, but make sure it has cellular support and has an active phone number.