What if I told you that you could mute someone on FaceTime to overcome the irritating volume and only watch their video, within just a few clicks?

In this article, I'll teach you how to mute someone on FaceTime, regardless of whether you're attending the call from your Apple device (Mac, iOS, iPad, iPod, etc) or using a web browser (on Android or Windows).
That said, let's get started.
Is it Possible to Mute Other People on a FaceTime Call?
Unfortunately, FaceTime doesn't allow you to mute another person during a call. You can only mute yourself so that the other person won't hear you but you will be able to hear them.
However, there are some solutions to overcome someone's irritating voice and only watch their video on a FaceTime call – we'll explore these below.
How to Mute Someone on FaceTime Calls?
Although FaceTime doesn't give an option to mute the other person during a call, here are some alternative ways to do that.
1. Use Headphones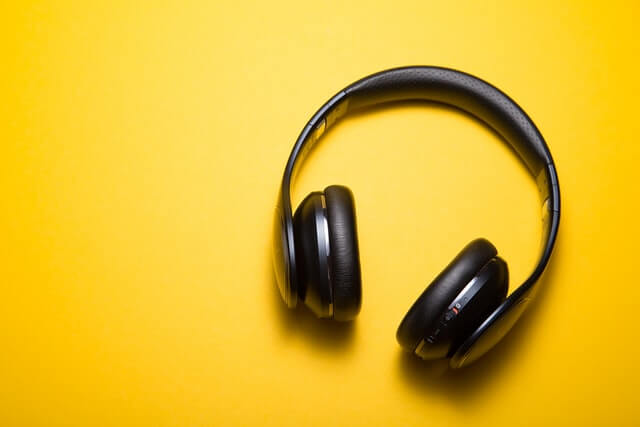 Whichever device you're using to attend the FaceTime call, you can always plug in a hands-free, headphone, or headset and put it away instead of your ears. However, it won't be effective if there are many people on the call and you only wanted to block one attendant or a few.
2. Take Your Device Volume Down
It's always a good option to decrease your device's volume in case someone's voice irritates you, during a FaceTime call. If you're looking to only mute certain call attendants, you manually take the volume down each time they speak.
If you'll have to frequently tweak your device's volume, using a shortcut would be a productive solution. Here we've listed the shortcut keys to tweak volume for different devices:
| | | | |
| --- | --- | --- | --- |
| | Mute the Volume | Decrease the Volume | Increase the Volume |
| Mac | F10 key | F11 key | F12 key |
| Windows | Fn + F6 | Fn + F7 | Fn + F8 |
TIP1: Some keyboards offer separate shortcut keys for sound adjustment. If your keyboard supports them, surely go for them. 
Note: For smartphone devices, you can adjust the speaker volume using external buttons. You can also adjust the Media settings from the Settings app to set a specific volume for calls. 
TIP2: You may be able to adjust FaceTime's media volume from app settings on your smartphone. If you're using an Android, tweak the sound settings of the browser you're using to access FaceTime, instead. 
3. Ask The Other Person
One of the main reasons we mute someone's volume is because of their background noise that disturbs a call. If that's the case, you can simply ask the other person to mute their volume. To do that, they'll have to tap the call window, drag up the gray area and select the Mute button.
This way, the other attendants in the call won't hear that person, including you. But, that person would still be able to hear other call attendants and watch their video. The audio can be unmuted anytime if that person wants to talk.
How to Mute FaceTime on Windows
If you're looking to mute someone on FaceTime while you've joined the call through a web browser, you can mute the browser itself. Here are the different ways to mute a web browser in Windows:
Method 1: Use the System Tray
The system tray is a quick and efficient way to mute the web browser. Simply right-click on the volume icon in the bottom right corner.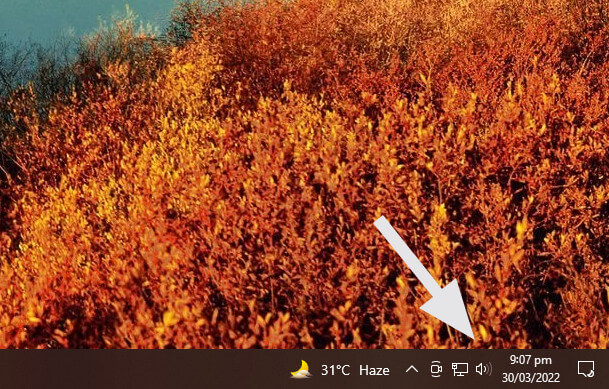 If you don't see the volume icon, click the arrow facing upward to show hidden icons and look for the speaker icon there.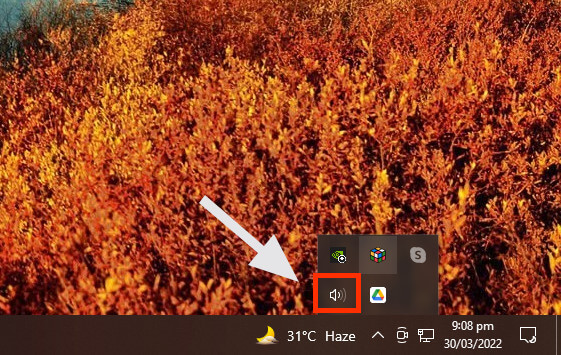 Take your mouse cursor in the section of your web browser application and click the speaker icon to mute it. 
Method 2: Use System Settings
You can also use the Windows Settings app to mute someone on FaceTime by muting your browser.
First, search for System Settings in the Windows search bar or use the shortcut Win+I.
In the Windows Settings interface, click System to open System Settings.
Now, select the Sound tab from the left sidebar and click on App volume and device preferences.
It'll take you to the sound mixer but this time, you'll see a different interface. Nevertheless, you can mute your browser's sound here.
Method 3: Mute the FaceTime Browser Tab
Some web browsers including Google Chrome allow you to mute a certain tab but this feature is only compatible with the recent versions of Googe Chrome.
Simply right-click the browser tab you want to mute and select Mute site from the menu that pops up.
How to Mute FaceTime on Android
To mute someone on FaceTime using Android, you can try lowering down or muting your device volume through external buttons.
But, if you cannot bring the volume below a certain level, you can adjust the sound settings from the phone's Settings app. Firstly, open the Settings app. Then, select Sound & Vibration settings and mute the media volume.
How to Mute FaceTime on iPhone (iOS)
Many iPhone users have reported that turning the volume all the way down still leaves it loud, when in a FaceTime call.
If you're suffering from the same, an easy solution would be, again, to use headphones. You can connect headphones to your device and phone them away instead of putting them in your ears. Similarly, you can connect Airpods to do the same.
Other than that, you can put your iPhone on silent mode to mute someone on FaceTime. An easy way to do that is to push the physical mute switch on your iPhone to the left. There is generally an orange indicator that shows that your phone has been muted.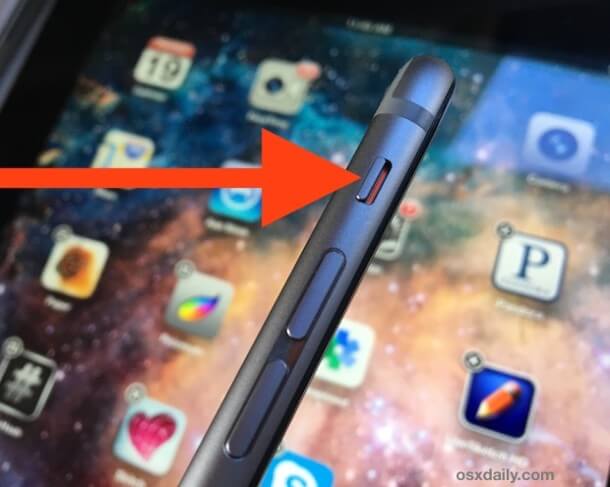 Moreover, muting the volume through volume buttons is also effective. If you find that your volume buttons are misbehaving, you can use the volume slider in the iOS control center instead. You can also navigate to Sound & Haptics settings on your iPhone to put it to silent mode.
How to Mute FaceTime on macOS
Since FaceTime offers a native app for macOS devices, you'll have to mute the FaceTime app instead of a web browser. But, unlike Windows, macOS doesn't allow muting a certain app. However, there's free software you can use, called BackgroundMusic.
Once installed, you can use BackgroundMusic to bring the volume of the FaceTime app down to zero. That said, we noticed that the latest version of BackGroundMusic is problematic. If that's the case with your installation too, look out for its version two instead.
FAQs Regarding How to Mute Someone on FaceTime
Here we answer the most popular questions we could find regarding FaceTime muting.
Q1: How to mute a FaceTime group?
A: The best way to mute a FaceTime group is to bring your device's volume down to zero. If that's not doable, you can connect a headphone to your device and put it away instead of put away instead of putting it in your ears.
Or if you're using a smartphone device, consider lowering the volume through external buttons or putting the phone on silent mode. If you're using Windows, manually mute the web browser you're using to attend the FaceTime meeting. For macOS users, we recommend installing BackgroundMusic to mute the FaceTime app.
Q2: How to know if you are on mute on FaceTime?
A: To determine if you've been muted on FaceTime, look at the mute icon. If it's gray, it means you're not muted and the other person can hear you. But, if it's white, it means the mute feature is activated and the other person cannot hear you.
Q3: Can you mute the other person on FT?
A: Unfortunately, FaceTime (FT) doesn't allow you to mute the other person. You can only mute yourself. However, if you find the other person's voice irritating, you can bring the volume of your device down to not hear that person.
Q4: How do I make FaceTime quieter on my iPhone?
A: The best way to make FaceTime quieter on your iPhone is to bring the volume down. If that doesn't help, we recommend attaching hands-free AirPods with your iPhone and putting them away. An alternative option is to ask the other person to adjust their mic audio.
Sum Up
FaceTime can be sometimes irritating, especially when someone leaves their mic open during a group conversation or when someone's background noise is loud.
Either way, though FaceTime doesn't allow muting others, there are some solutions to make it quieter on your device. That's all we talked about in this article.
Until next time, cheers!