Since computers have become the common norm globally then why not use the best GBA emulator to play retro games. Game Boy Advance (GBA) consoles stopped manufacturing and they have been replaced by PC, Smartphones, and PS Portable. The world moved on to advanced gaming, where AAA titles like CS: GO, Apex Legends, Valorant, PUBG, Fortnite, and others have occupied the scene. However, I could not forget the humble beginnings and grind to reach higher levels in Mario Super Bros. We are going to explore the best GBA emulators to play retro games like Mario and Contra on PC.
Visual Boy Advance (VBA-M)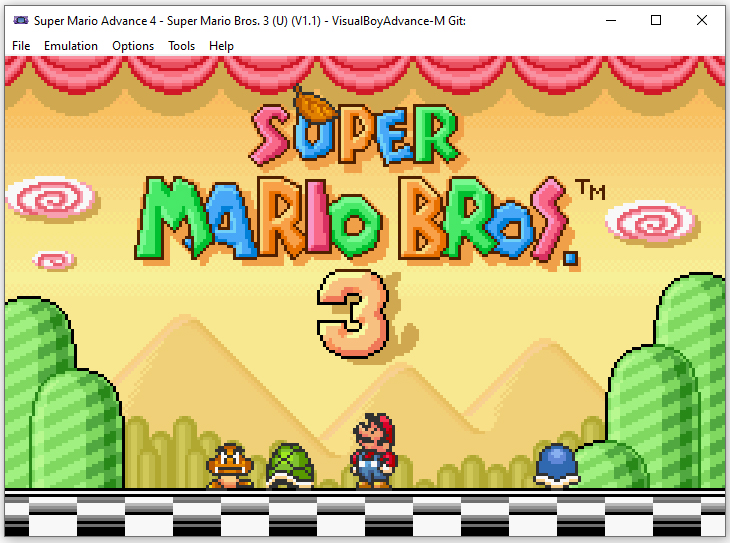 VBA is considered a stable emulator in the web market but it has not been updated since 2018 by the developer. However, I did run Mario on it and it works smoothly on Windows 20H2 build version. The emulator is an open-source project, so you can take a look at what's going on and what it does in the software.
We ran Mario GBA ROM in the emulator and it did function smoothly as advertised.
The developer did keep plenty of aspects in mind and added the "save" option, whenever you feel like doing it. Users have complete control over remapping the controls and make changes to the controls.
If you are a streamer or content creator, then you can record the gameplay from the inbuilt function. However, it records in VM0 format, and I could not find out how to play and convert it to another format later down the line.
VBA-M is missing a few advanced features but I don't think it is a matter of concern as long as we are able to play old games on Windows PC.
My Boy
My Boy GBA emulator is a full-fledged app available on the platform today, and it is a paid version. I would have put My Boy in the first position, but the price tag forced me to add it to second place. The stability added greater performance to the Android gaming platform and it offers lightweight gaming as well. The phone does not require high-end specifications because the optimization exceeds one's expectations.
Connect Bluetooth-based gamepads such as Xbox controllers perfectly and sync with My Boy best GBA emulator. As long as the Android device can recognize the controller, you can synchronize it. Currently, the My Boy! is available on the Google Play store for $4.6 and there is an alternative version as well. However, the alternative comes with limited features and lesser stability. For instance, you cannot use the save option, Link connectivity doesn't function, it doesn't speed up the game and mainly, you cannot use cheat codes.
mGBA Emulator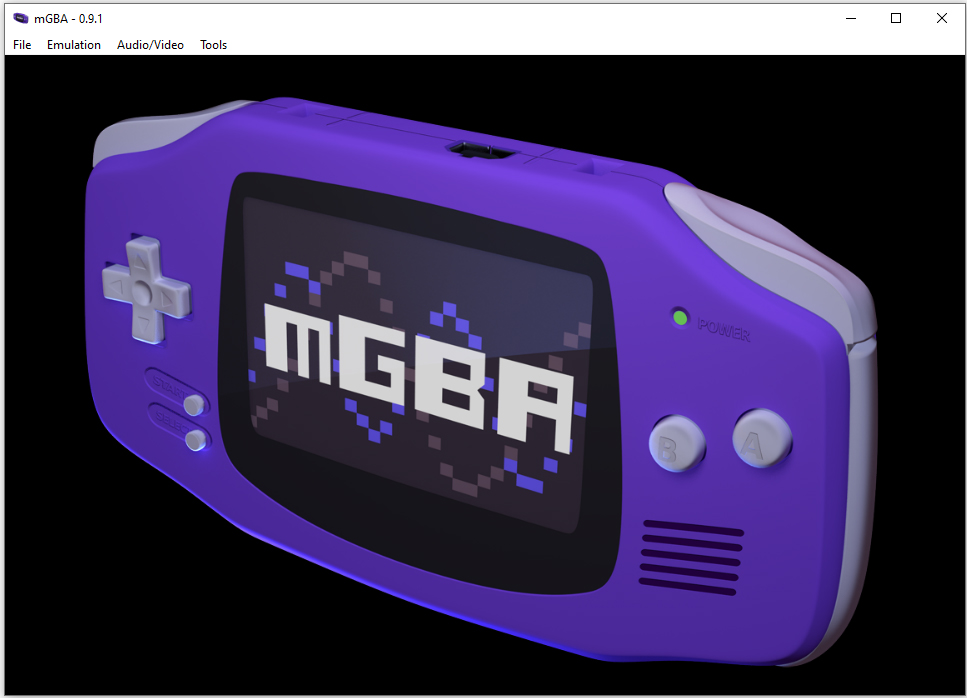 mGBA emulator is our second solution for the players, who are looking for an active project that is equipped with advanced features. The developers of mGBA added support for Ubuntu (Linux), Windows and Mac machines. I was surprised that it works flawlessly on Windows, and you get advanced features in the package.
Users have the option to install the emulator in the machine or run it as a portable file. You have two download options, and they are 7z archive and installer. Choose 7z archive, if you want to run, GBA as a portable program, and choose installer to install it in the machine.
Players can choose the frame size, so you got nothing to worry about the default screen size. There is a feature in "tools" called "FPS Target" that allows the users to select the FPS from 15 – 240.
Mario Super Bros was running smoothly in the machine, and I had no problems at all.
Higan Emulator
Higan is a popular emulator that started to appear in many magazines for creating a realistic experience. Popular physicist Stephen Hawking started to use Higan to emulate text-to-speech computers. Higan is available for Windows, macOS, and Linux machines, so you can play classic games on modern computers. The emulator is an active open-source project that started in 2004 and continued to receive updates from the developers from time to time.
The emulator allows the users to choose several CPU cores, PPU, Screen, APU, and more. The developers are aiming for advanced users, who want to use the program to emulate different engines. The UI was a little complicated and requires YouTube tutorials or guides to learn setting up and play games on it.
However, it is worth learning how to use the Higan emulator because it is an active project and will receive software updates shortly as well. You don't have to install the emulator as it is a portable version, and you can download it from the open-source site Github.
No$GBA
No$GBA is a popular emulator recommended by the gaming community. The classic emulator is around for a long time as it was developed by the community for Windows retro gaming. We have used the emulator for a while and found many good aspects and cons at the same time.
If you are an avid gamer trying to experience the old-school games on PC, then No$GBA is a good choice. However, you don't have lots of advanced features such as FPS target, full-screen option, etc.
Mario Super Bros is keep crashing on No$GBA, but I was able to load other games, such as Dragon Ball Advanced Adventure released in 2004.
BizHawk
The above four GBA emulators should suffice the player's requirements, but if you are one of the curious gamers, and then you should try BizHawk. The developers optimized the emulator for Windows PC, and you can play Dragon Ball, Mario, Contra, and other classic games on PC. Players have the option to switch from 1x screen to full screen and experience the best out of the classic game.
I ran Mario Super Bros in the BizHawk, and it works smoothly without errors.
I wanted to make sure that it runs other games as well, so I uploaded Dragon Ball Advanced Adventure (2004) game and it did run it smoothly.
There is a dedicated option in "view", where you can display FPS, frame counter, messages, input, and more. BizHawk is the second emulator that offers recording capabilities, but this time it records the game in GIF format. I don't see any benefit in recording a game in a few seconds GIF, and I prefer to record the game from OBS Studio instead.
John GBA
The developer "John Emulators" developed John GBA for Android gamers. The stability does not come close to any other application in the segment right now, and it is a lightweight app. The passionate developer entered into the Android gaming platform to produce a first-class experience. You need Android 2.3 or above the phone to install & start playing older games. The device should support Bluetooth 2.0 or above to connect external controllers like the Xbox Controller. Fortunately, it comes with advanced support to use cheat codes, load states, save the game, unzip ROMs, inbuilt functions, and snapshots.
There is a free version called "John GBA Lite" that offers advanced features as well, but you have to bear advertisements. The gamers have to watch pop-up display advertisements and it will resume the game in the background. The premium version was added to the platform because it does not have an advertisements add-on in it.
GBA Emulator
Do you want to play 1980's Mario Super Bros on Android? I recommend the Android gamers try the latest GBA Emulator for Nintendo games released in the 1980s. The interface designed for beginners and straightforward controls should come in handy for simple gaming. The algorithm demands a legally obtained ROMS and it might struggle with illegal or unknown ROMS, so keep it in mind.
The advanced functions allow gamers to use cheat codes. You got other necessary features like the Save/Load game, fast-forward your gameplay with a single tap, customize controller layouts, on-screen joypad, cheat codes, save game data, and more. As long as the Android Bluetooth device can recognize the controllers, you can synchronize the gamepad with the application. The developer did not place a price tag, so Android gamers do not have to pay a single penny to play nostalgic games.
MyGBA
MyGBA is a free-to-use application available on the Android market today. The official developer is designed to function smoothly from Android 2.3 to Android 9.0. Save the popular titles in local storage, so the gamers can add custom ROMs on it. The smart developer utilized the Gameboid source code framework and started to create a stable version out of the pieces.
MyGBA emulator never promoted the cheat codes function, so you might have trouble using it within the emulator. Now, it's time to start pushing your brain to put some skills in the game and winning the rounds. Of course, you got necessary functions such as Save progress, Load from where you left, Pause, Stability, recognizes.ZIP files as well, and more. MyGBA is a free application revived from an old piece of the framework and it is available at zero cost on the Google Play store and there is nothing that says not to try it.
Turn off the internet while playing the game because the developer opted advertisements as a source of income. The advertisements display, when the game loads or while playing the game, and it annoys the avid gamers.
VGBAnext
I would put VGBAnext as a way to express Nintendo Entertainment System games. The gaming industry wouldn't come together without putting three or four players connected in one game. Fortunately, the VGBAnext offers SQUAD gameplays and it is a multi-featured app.
Many GBA emulators lack the support of MOGA support, and it supports controller support. In case, if you are tired of in-game controls, then you can connect a controller to play GBA, GBC, and NES with a modern and physical controller. Interestingly, in one single tap, you can rewind a game up to 16 seconds backward. You have an advanced feature called "Network Play" which allows the gamers to connect multiple friends in one game.
C64.emu
C64 is an underrated emulator for Android gamers because it is the lightweight best GBA emulator for Android. The official developers tested the application on multiple devices including the Android environment and devices such as Xperia Z, Galaxy S2, Nexus phones, Nvidia Shield, and more.
The controls come with a basic design, which is stated as outdated in my opinion and requires dynamic controls.
Originally, the GBA emulator designed for lightweight gamers and it works smoothly on low-end devices. Fortunately, the C64 supports gamepads and wireless USB modules as long as Android recognizes it.
In case, if you want to save stats, then you can save a file locally, and then select FastSID and ReSID for sound modes.
Bottom Line
We didn't include many emulators in the best GBA emulators list because we wanted to provide the "BEST" the community has to offer. We don't think that you need any other GBA emulator as long as you have the five mentioned above. I have tested all five emulators before putting them here and downloaded the programs from the mentioned sources, so don't be skeptical.