Since computers have become the common norm globally then why not use the best GBA emulator to play retro games. Game Boy Advance (GBA) consoles stopped manufacturing and they have been replaced by PC, Smartphones, and PS Portable. The world moved on to advanced gaming, where AAA titles like CS: GO, Apex Legends, Valorant, PUBG, Fortnite, and others have occupied the scene. However, I could not forget the humble beginnings and grind to reach higher levels in Mario Super Bros. We are going to explore the best GBA emulators to play retro games like Mario and Contra on PC.
Visual Boy Advance (VBA-M)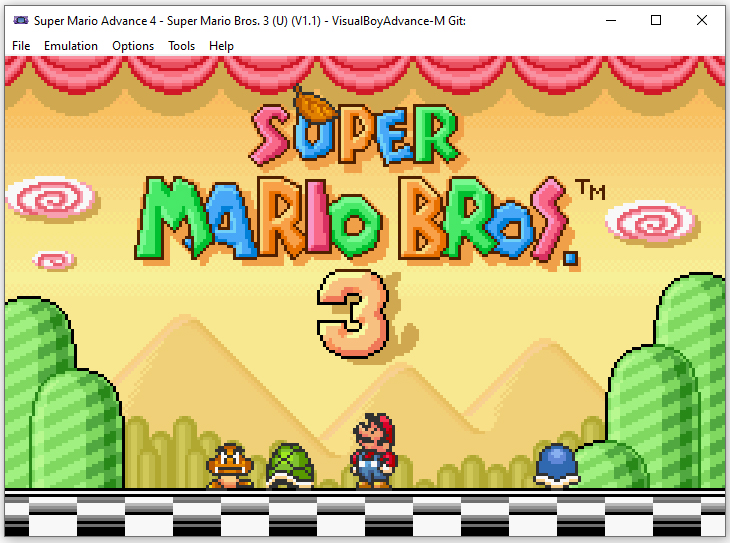 VBA is considered a stable emulator in the web market but it has not been updated since 2018 by the developer. However, I did run Mario on it and it works smoothly on Windows 20H2 build version. The emulator is an open-source project, so you can take a look at what's going on and what it does in the software.
We ran Mario GBA ROM in the emulator and it did function smoothly as advertised.
The developer did keep plenty of aspects in mind and added the "save" option, whenever you feel like doing it. Users have complete control over remapping the controls and make changes to the controls.
If you are a streamer or content creator, then you can record the gameplay from the inbuilt function. However, it records in VM0 format, and I could not find out how to play and convert it to another format later down the line.
VBA-M is missing a few advanced features but I don't think it is a matter of concern as long as we are able to play old games on Windows PC.
mGBA Emulator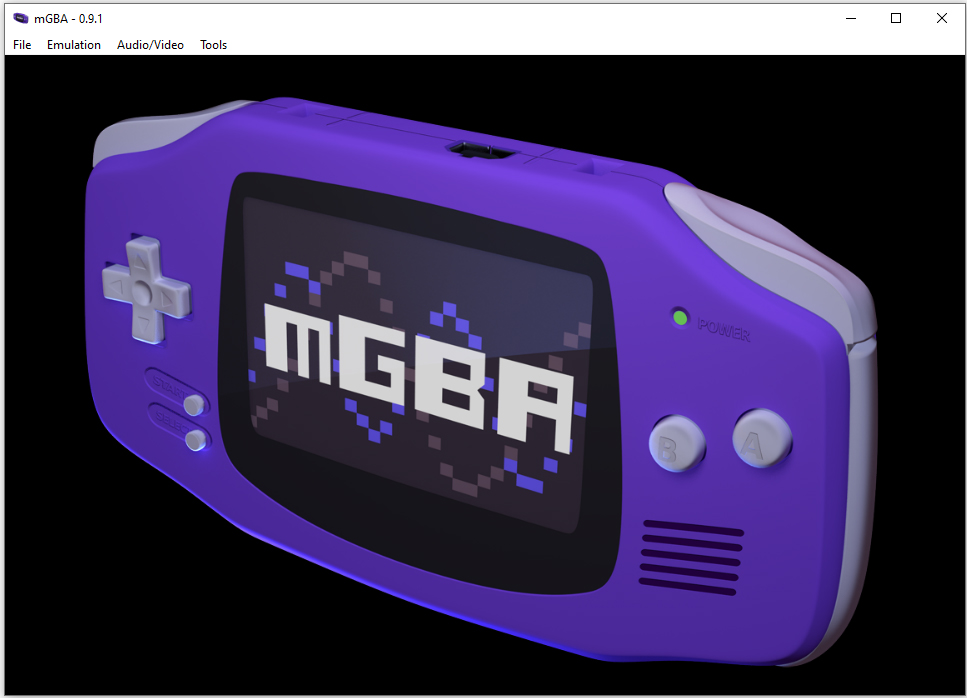 mGBA emulator is our second solution for the players, who are looking for an active project that is equipped with advanced features. The developers of mGBA added support for Ubuntu (Linux), Windows and Mac machines. I was surprised that it works flawlessly on Windows, and you get advanced features in the package.
Users have the option to install the emulator in the machine or run it as a portable file. You have two download options, and they are 7z archive and installer. Choose 7z archive, if you want to run, GBA as a portable program, and choose installer to install it in the machine.
Players can choose the frame size, so you got nothing to worry about the default screen size. There is a feature in "tools" called "FPS Target" that allows the users to select the FPS from 15 – 240.
Mario Super Bros was running smoothly in the machine, and I had no problems at all.
Higan Emulator
Higan is a popular emulator that started to appear in many magazines for creating a realistic experience. Popular physicist Stephen Hawking started to use Higan to emulate text-to-speech computers. Higan is available for Windows, macOS, and Linux machines, so you can play classic games on modern computers. The emulator is an active open-source project that started in 2004 and continued to receive updates from the developers from time to time.
The emulator allows the users to choose several CPU cores, PPU, Screen, APU, and more. The developers are aiming for advanced users, who want to use the program to emulate different engines. The UI was a little complicated and requires YouTube tutorials or guides to learn setting up and play games on it.
However, it is worth learning how to use the Higan emulator because it is an active project and will receive software updates shortly as well. You don't have to install the emulator as it is a portable version, and you can download it from the open-source site Github.
No$GBA
No$GBA is a popular emulator recommended by the gaming community. The classic emulator is around for a long time as it was developed by the community for Windows retro gaming. We have used the emulator for a while and found many good aspects and cons at the same time.
If you are an avid gamer trying to experience the old-school games on PC, then No$GBA is a good choice. However, you don't have lots of advanced features such as FPS target, full-screen option, etc.
Mario Super Bros is keep crashing on No$GBA, but I was able to load other games, such as Dragon Ball Advanced Adventure released in 2004.
BizHawk
The above four GBA emulators should suffice the player's requirements, but if you are one of the curious gamers, and then you should try BizHawk. The developers optimized the emulator for Windows PC, and you can play Dragon Ball, Mario, Contra, and other classic games on PC. Players have the option to switch from 1x screen to full screen and experience the best out of the classic game.
I ran Mario Super Bros in the BizHawk, and it works smoothly without errors.
I wanted to make sure that it runs other games as well, so I uploaded Dragon Ball Advanced Adventure (2004) game and it did run it smoothly.
There is a dedicated option in "view", where you can display FPS, frame counter, messages, input, and more. BizHawk is the second emulator that offers recording capabilities, but this time it records the game in GIF format. I don't see any benefit in recording a game in a few seconds GIF, and I prefer to record the game from OBS Studio instead.
Bottom Line
We didn't include many emulators in the best GBA emulators list because we wanted to provide the "BEST" the community has to offer. We don't think that you need any other GBA emulator as long as you have the five mentioned above. I have tested all five emulators before putting them here and downloaded the programs from the mentioned sources, so don't be skeptical.