There are thousands of formats across the internet, and it is almost impossible to learn about them and remember them. Millions are aware of the universal formats but you do come across new formats such as winmail.dat once in a while. I will tell you what is winmail.dat format is and how to open them on all devices.
What is Winmail DAT file format?
Let's break down the one word into two parts, and they are "win and "mail". The word "win" stands for Windows, and "mail" stands for email.
There is a reason why the DAT format file shows up in your email client. You can find hundreds of email clients out there, and they all handle the emails differently. Microsoft has a dedicated email service for home users and professionals.
You may have heard about Outlook or Microsoft Exchange Server, which is a common email service among professionals and companies.
Let us assume that a client has sent an email containing rich elements in it, and if your email client does not recognize it, and then it will come in the winmail.dat attachment.
Your email app or dashboard will store all the received email data into the attachment. You can open the received attachment and find out what your sender has to say.
Why is Microsoft using winmail.dat?
Microsoft is using a technology called T.N.E.F. and the technical term is Transport Neutral Encapsulation Format.
Microsoft is moving towards the future and providing modern features to clients and users. Outlook is designed for professionals, universities, IT companies, and MNC's. They are trying to lay down beautiful email layouts and options that will meet their standards.
However, the world hasn't shifted because only a fraction of people care about how email looks and feels like. Of course, we cannot blame Microsoft for adding colors and making an email look appealing to the receiver's eyes.
Several email clients haven't shifted towards MS vision, and that's when Outlook or Microsoft Exchange Servers have no choice but to add winmail.dat attachments, so unsupported clients can view them outside of the platform.
Why is winmail.dat different from the rest?
As I have mentioned earlier, Microsoft is attempting to create an appealing email format.
The Redmond-based company is using Rich Text Format, and it's different from plain-text formatting.
Your regular email clients support the plain-text formatting and not the Rich Text Format.
The Rich Text Format utilizes fonts, colors, text styles, and all rich elements that are unavailable in plain-text format.
It won't surprise you that there aren't a lot of programs or solutions out there that can translate Rich Text Format. The demand is thin for the third-party developers to come forth and provide a viable solution.
How to change Rich Text Format to Plain-Text Format in Outlook?
You can change the default email option to plain-text format, so it won't send or receive emails in Rich Text Format. In case, if you are receiving it daily, then you can ask the sender to do the same.
Open Outlook in Windows.
Click on "File" located at the top.
Choose "Options" to continue.
Click on "Trust Center" to continue.
Click on "Trust Center Settings" to continue.
Choose "Email Security" to reveal more options.
Click on "Read all standard mail in plain text" to finish the process.
How to open winmail.dat file on any machine?
If you don't want to download and install any program on Windows, Mac, Linux, Android, and iOS devices, then you can try this method.
Open desktop-class or mobile browser and go to the winmaildat website.
Click on Browse and locate the file and then tap to select it and open the file.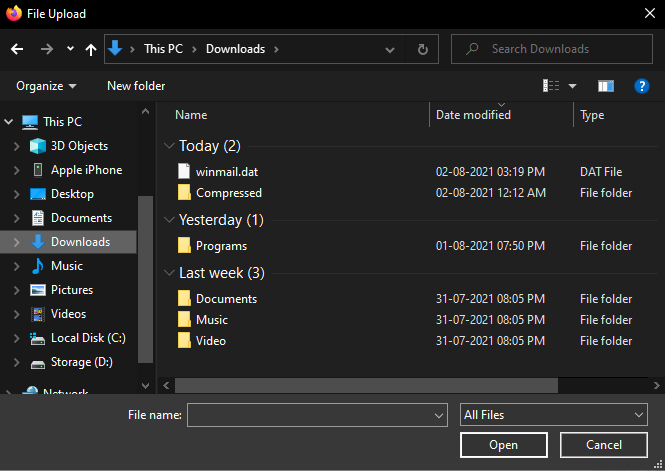 Tap on Start once the file is uploaded to the site.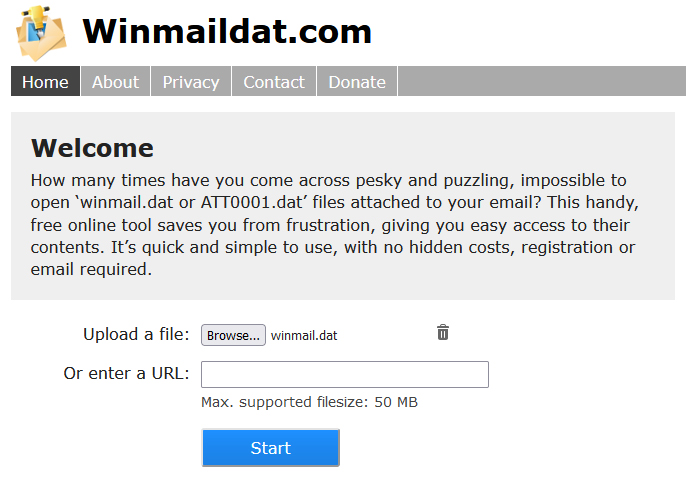 Let the online tool process the file. The processing duration is between ten seconds – one minute.
Every piece of content will appear on the screen.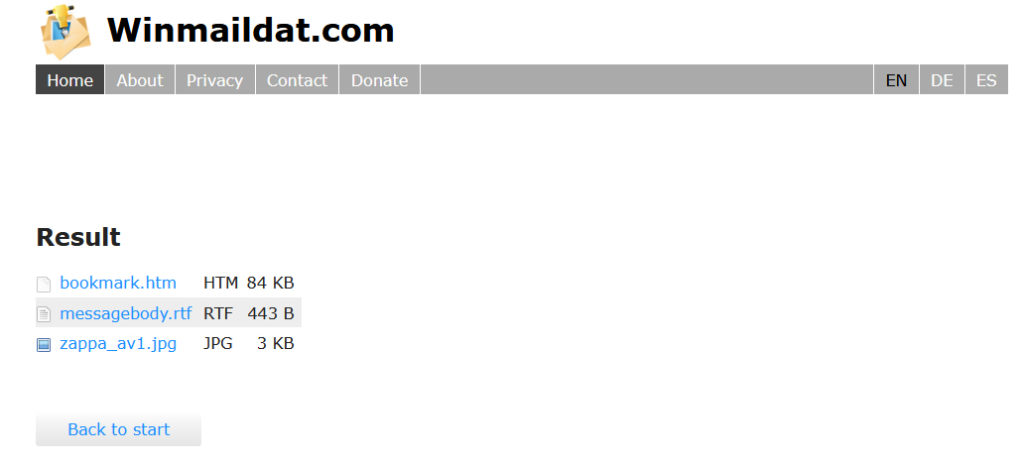 You can download the content in the local storage or view the message within the panel. The online tool is available for free of cost, and you don't have to spend a dime on it. Of course, you shouldn't open sensitive information in an online tool because that would risk your privacy.
How to open the winmail DAT file on an iOS device?
iPhone and iPad users can rely on a dedicated app to open the winmail file.
Install "Winmaindat opener" from App Store.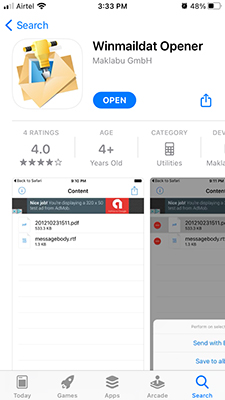 Open the Mail app or email client and then tap on the attachment.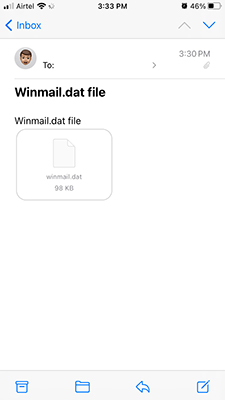 Tap on the "Winmail Dat opener" from the options.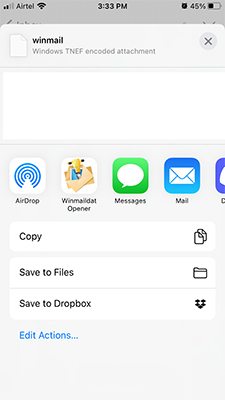 You can view the contents inside the attachment.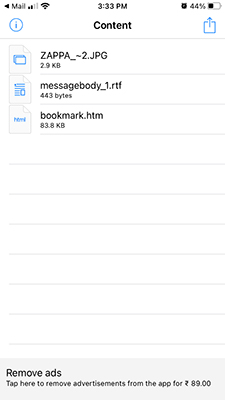 You can use a different app from the App Store, but not all of them work as advertised.
How to view winmail.dat file on Android?
Android users don't have to look for an alternative as there are dedicated apps in the Play Store.
Download and install Letter Opener from Google Play Store.
Open your email app and tap on the attachment.
The data file is opened automatically in the Letter Opener app.
I must say that this is the only app that has viewed the text message inside the attachment. You have other files attached with the winmail.dat file, and you can save them in local storage.
Final Words
Let me inform you that winmail.dat is not a virus or any threat as long as it is coming from someone you know. You can open winmail.dat emails on all platforms.