If you have this question in mind, 'Why Does My Music Stop When I Open Facebook?' then this article is for you. This article will share how you can listen to music while using the Facebook app. Below you will find a detailed guide on how to change your Facebook sound settings.
If you're listening to music with your iPhone, it is possible to switch between applications. Most of the time, there are no problems, but the music stops playing when you open apps.
When you swipe left in the center of control to start playing music once more and then wipe off to return to the app, the music stops playing.
We're here to assist you through the thick and the thin about your music and why you can't listen to it while scrolling on Facebook.
Why Does My Music Stop When I Open Facebook?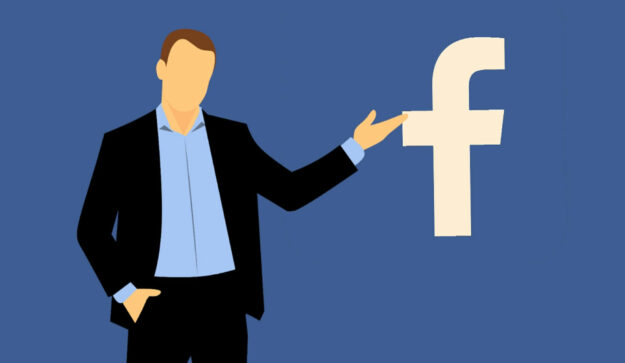 There are a lot of interesting videos available on Facebook. But, at some point, you could be in the middle of a very emotional song from your favorite music. The video might be fascinating, but you may wish for the music to continue playing with no interruption.
While you watch Facebook videos, you can play Apple music. Here's an easy method to solve this problem:
When logged into Facebook, go to 'Settings on Facebook.' It's the three dots that are in the lower left.
Click on Account settings.
Select 'Sounds.'
Click on the ticked box "In-App sound."
Its disappearance indicates that you have done the settings.
Try playing Apple music when you are on Facebook.
Many users favor this approach, mainly when using air pods to tune into their playlists. It's convenient and allows you to enjoy the music and keep your mind busy with socializing.
Refresh the Background
The problem might be due to the system's drag in some cases. When you install several applications, different overlapping types occur, and issues such as these could find an opportunity to disrupt your habit of browsing Facebook while singing along to some fun music.
If you are experiencing Apple music volume dropping or completely stopping, these are the good steps you can take:
Hold on to the Home button till the tabs or apps appear.
Click on the icons of all unnecessary apps, including Facebook, to shut them down or delete them from your background.
Try playing Apple Music before you restart Facebook.
This will solve the issue, and you won't need to worry about overlapping sounds when you play Apple music.
Re-Install Facebook
A setting like the one above may not completely block your phone's volume changes when using Facebook. This isn't a problem with Apple music, but rather the issue is with Facebook. If you encounter the persistent issue that Apple music stops playing when you access Facebook, here's what you can fix it:
Uninstall Facebook from the phone.
Download the app once more.
Troubleshoot the problem. Try viewing the content on Facebook while you run Apple Music in the background.
Using this method issue, you can resolve the issue. But, If Facebook persists in altering the volume when running it, read on to learn more.
Close Apple Music and Spotify App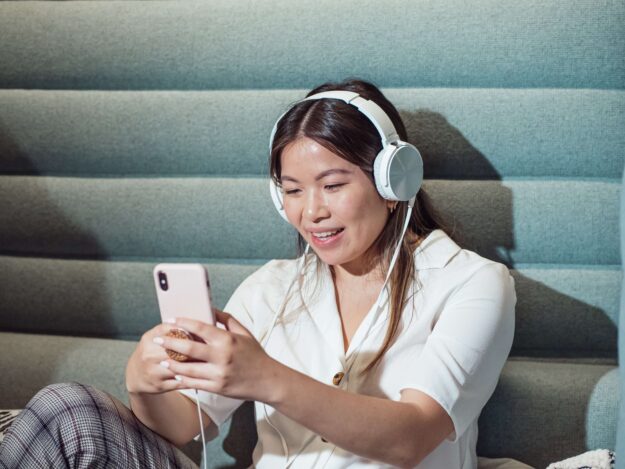 Apps like Apple Music and Spotify are fantastic ways to enjoy your most-loved songs while using your mobile device for entertainment in the form of visuals, whether that is swiping through Tinder or browsing Facebook.
Although we've covered several different options, some might be seeking simpler solutions. For example, if you're still experiencing issues, the music streaming app might be the problem. Close your music app, after which you can restart your device, which could resolve the issue.
On most devices, you can do this by either double-clicking on your Home button or by clicking on the three lines at the lower right corner next to the home button. After which, you can press "clear all" or swipe up on individual files.
Then, you'll be able to reboot your phone by pressing the power button until the menu appears, after which you'll be able to press the "restart button," which will restart your device. After restarting, you can restart your apps to see whether they perform better.
If you're having issues, you can load the app once more by pushing the top of your screen to the left.
Update the App
Suppose your music keeps in a pause when you open Facebook, then you should update the application.
Bugs are among the main causes of problems in the app, so it's recommended to end the issue by installing a more recent update. Updating your app is important if your music keeps pausing when you open Facebook or another app.
Visit the App Store, tap Updates, and select the Update button beside the app for updating an application. Once you've finished this, please return to the app to see whether the music stops after you update it.
Remove the faulty Third-Party App on your iPhone
If Facebook continues to interrupt the music you listen to when you open the app, you'll need to remove the app and reinstall it. This is only a solution if the music stops playing when you open an app. Press it down, press the x, select delete, and confirm your choice to remove an app.
Reset Network Settings
The next step you can do to try and end any issues that are the reason your music stops playing when you start apps is to reset the network settings.
To wipe any settings
On the main screen, click Settings.
Scroll down till General.
Go to the bottom of the page at the end of the screen, and then hit Reset.
Select Reset Network Settings
And confirm
Conclusion
After applying the above methods, you can listen to your favorite music while using Facebook. We hope you enjoyed our article "why does my music stop when I open Facebook." Don't forget to share it with your friends and family.