The streaming service had become a larger entity over the years, which is replacing the traditional cable network in several leading countries as we speak. Many competitions have arrived in the scene such as Amazon Prime, Hulu, and more. Unfortunately, you own an old device that is no longer supported by the Netflix services, and we are going to look into it.
What are the minimum requirements to avoid Netflix is not compatible?
We have to understand the minimum requirement of Netflix applications and services. The multi-billion dollar company has to follow the rules to keep the viewer's software up-to-date, and also provide the same updates to the older hardware.
Currently, Netflix supports iOS version 12.0 or later running phones and tablets. The application works smoothly on 1GB RAM variant devices, but it cannot support anything older than iOS 11 due to a lack of power in 32-bit microprocessors. Your iPhone or iPad should run a minimum iOS 11 mobile operating system and that's the only requirement.
Which iPhones and iPads are supported by Netflix?
Apple has changed the structure of the machine and mobile operating systems in a few years to fight back the competition. Only a handful of old devices support modern Netflix application, while other phones are stuck at an older version of the application.
iPhone: 6, 6 Plus, 6S, 6S Plus, 7, 7 Plus, SE (1st gen), SE (2nd gen), 8, 8 Plus, X, XS, XS Max, and XR.
iPad: Air, Air 2, Air (2019), iPad (2017), Mini 2 (2018), Mini 3, Mini 4, Mini (5th generation),iPro (9.7-inch), Pro (10.5-inch), Pro (11-inch 1st generation), Pro 12.9-inch (1st generation), Pro 12.9-inch (2nd generation), and Pro 12.9-inch (3rd generation).
Unfortunately, Apple scrapped the iOS 12 update for older generation iPad line-up due to plenty of reasons. The latest iOS firmware requires powerful chipset or minimum Apple A7 or Apple A8 running processor powered by 1GB RAM. Due to the hardware limitations, Apple decided to move on to modern devices.
Update your iPad or iPhone iOS version
Netflix supported devices running iOS 12 or later. Check your iOS version, and then either update the software or upgrade the phone.
Tap on Settings > General > About.
Now, find the iOS version installed in the device.
You can also update the software by following the instructions, and your phone should have a 95% charge left, and an active internet connection for an uninterrupted process. Close running applications, and focus on updating the software to avoid errors.
Click on Settings > General > Software Update.
Now, tap on "Download and Install" to begin the process.
The iOS mobile operating system updater will begin the process, and it is automated. You don't have any role to play in the process and connect the device to the charger. If you are using iTunes to update the firmware, then I recommend the users to avoid using the desktop or laptop in the background.
How to get Netflix app using iTunes
iTunes is the official PC Suite of Apple for iOS running devices for Windows and macOS operating system. Apple scrapped the idea of having the iOS App Store in iTunes 12.7 edition, which increase more limitations of the Apple-controlled devices. However, our initial goal is to download an older version of Netflix, then we can give it a shot, and install Netflix in unsupported devices.
Click on "Music" for the drop-down menu.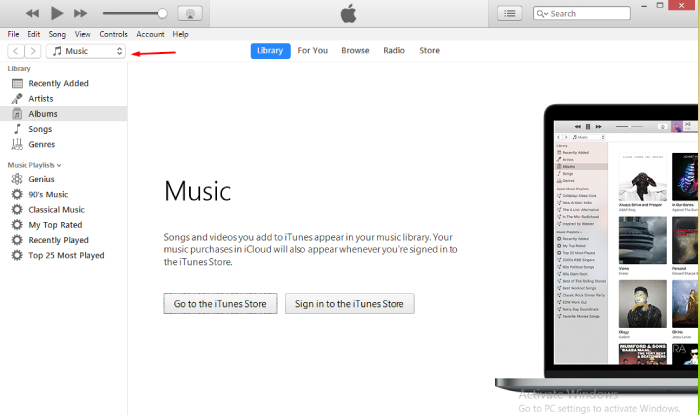 Click on "Edit Menu" to continue.

Select "Apps" and then click on "Done" to finish the process.

Now, click on "Apps in the App Store" to proceed further.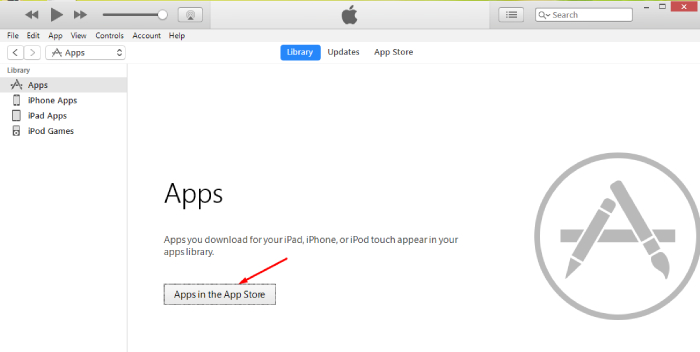 Search for Netflix, and click on "Get" to download it, and sign-in with the newly created account.
In a few moments, the app is downloaded in local storage, and you can find it in the default destination folder "C:\Users\Nurdin\Music\iTunes."
Remember, you have to make this transition smoothly, or else, Apple will detect the previous in-app purchase history, and decline to support the older device.
Watch Netflix using Browser
Netflix offers a web-application interface for Firefox, Chrome, and Safari, and the company optimized the web-application for mobile browsers. Google and Firefox support older devices, which is one of the reasons why you can access modern websites in mobile browsers. Netflix media player works smoothly on older devices, but you might not able to watch higher resolution videos due to lack of CPU and GPU power.
Final Words
Netflix not compatible with the iPad and iPhone requires physical hardware upgrade and the latest software installed. But, you have multiple options here including using the inbuilt browser or up-to-date browsers like Firefox and Chrome. Let us know what do you think about the Netflix solutions in the comment section below.