iOS 15 took privacy to next level and allowing the users to hide IP addresses in the Safari browser. Corporate agencies and advertising companies collect the user's data to build a profile based on online activity. Now, you can block the web trackers in the Safari browser and protect your identity to some extent. Fortunately, you don't have to spend a single penny for the service since it's an inbuilt feature in iOS 15 software. Allow me to show you how you can enable Intelligent Tracking Prevention (ITP) on iPhone and iPad.
What is Intelligent Tracking Prevention in iOS 15?
Do not confuse yourself with ITP with an ad-blocker because it isn't meant to block advertisements. Apple won't block any form of advertisements from websites, including YouTube and Google Ads.
The Cupertino-based company is aware of the limitations and consequences of restricting display or text advertisements. Several sites have enabled a detection tool that scans for ad blockers and prevents visitors from exploring the content without disabling it.
Apple unique selling proposition is "Privacy", and they wanted it to progress further, so the company took the initial step to block web trackers. There is little to no harm that comes from blocking trackers, thus, the developers integrated the ITP feature in the latest iOS 15.
Almost every site has Google Analytics, Google Ads, Bing Ads, Yahoo ads, Social media handles (include trackers), etc. The websites may not follow you after the tab is closed and you moved on from it. But the web trackers, who pin-pointed you and will keep on following until you end the session.
Nowadays, almost every site has social media handles, advertisements, analytics, and more. Several ad networks collaborate to expand the database, so they can offer target-based services to the customers or clients.
Intelligent Tracking Prevent feature will block those web trackers, and they won't follow you around anymore. However, it won't impact the web surfing experience in the Safari browser, and I don't think, you will experience any limitations in the site that you visit.
How to hide my IP address in Safari in iOS 15?
Tap on the "Settings" app.
Swipe down and choose "Safari" in settings.
Swipe down and choose "Hide IP Address" to continue.
Tap on "From Trackers" to save the changes.
You have successfully blocked web trackers in the Safari browser. Remember, if you are a Chrome /Firefox browser user, then ITP won't work in it because it's an Apple Safari exclusive feature. However, Chrome and Firefox may utilize the new offering in the distant future and introduce a unique way to block the web trackers.
How to Block Cross-Site Tracking in Safari Browser?
Web trackers are a complex network that follows the users keeping the IP address in mind. Let us assume that you've visited a popular site that has several trackers in it.
Now, you close the popular site tab and move on to another site that has social media handles or an add-on related to the popular site, and then it will keep on tracking you.
Now, you can block web trackers that don't stop keeping an eye on your online activity forever.
Tap on the Settings > Safari.
Swipe down and find "Prevent Cross-Site Tracking" under "Privacy & Security" to continue.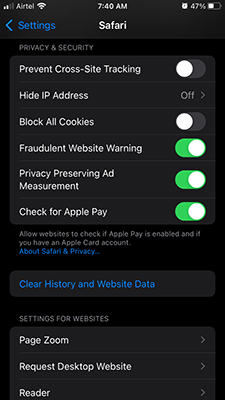 Toggle "Prevent Cross-Site Tracking" to enable it.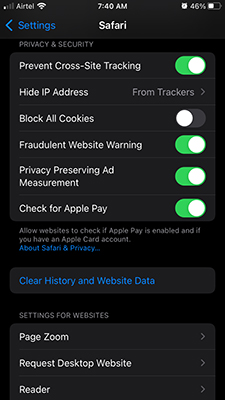 Cross-site tracking is the most common practice in the ad network industry and we have seen it in Google Ads. I must say that it will stop the ad giants from collecting data and creating a compelling profile on you.
What about iOS 14 users?
Apple confirmed that they have a competition in the smartphone market and it is the previous generation iPhone's. The Cupertino-based manufacture long-lasting devices that receive 5-years software updates.
You can protect yourself from tracking, even when you choose not to update to an iOS 15 device. But it will be an expensive ride since it costs a few bucks a month, meanwhile, you are getting a similar treatment for free on the latest software.
Virtual Private Network (VPN) is the ultimate protection to go anonymous online and divert all web trackers to another location. Let me show you how you can configure VPN quickly, but you have to purchase a premium subscription from a service provider. Choose the VPN provider carefully and check out the headquarters location and Data Laws in the country.
Tap on the Settings > General > VPN & Device Management.
Click on "VPN" to continue.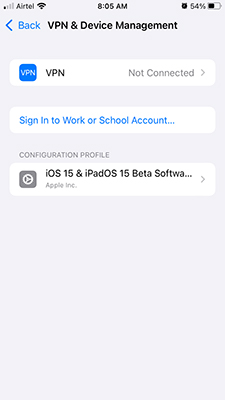 Tap on "Add VPN Configuration" to access the panel.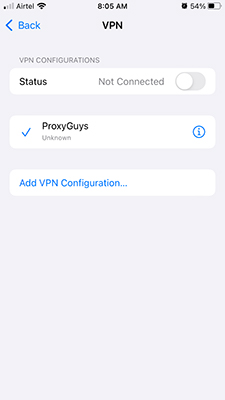 Add the configuration carefully.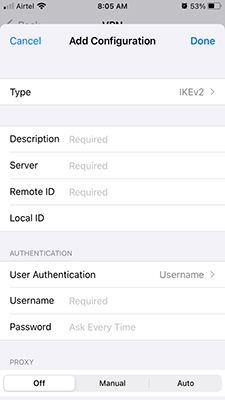 I have contacted the provider and configured the VPN network.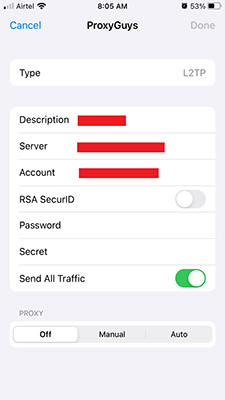 Now, it's active and working flawlessly.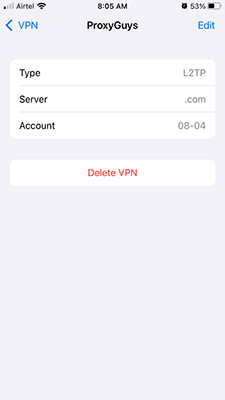 Many VPN providers have a customer support team, and they can give you information on it. The entire VPN configuration process may seem complicated, but it's a copy & paste job. You can fetch the details from the VPN dashboard or ask the support team to send the details to the registered email.
Bottom Line
Intelligent Tracking Prevention does hide the IP address in the Safari browser and it is possible in iOS 15 only. The new privacy-focus feature indeed adds great value to the users, who dislike data collection practices in the industry. We have to wait and watch what Firefox & Chrome will bring to the table in the coming days, so keep in mind that ITP is not available in third-party browsers yet. Let us know what do you think about Intelligent Tracking Prevention in the comment section below.