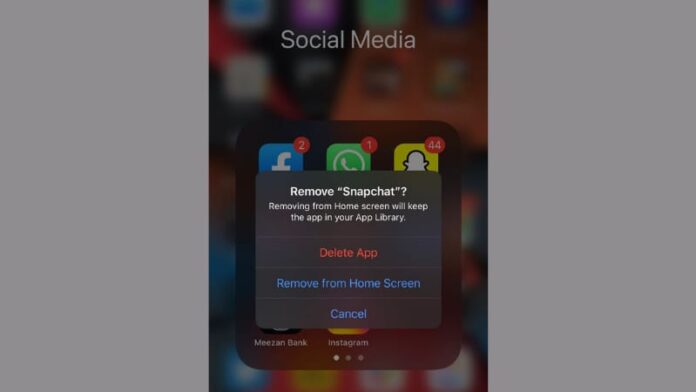 Snapchat is a popular app that many people use every day. It allows users to send photos and videos that disappear after a few seconds. But what happens if you delete the Snapchat app from your phone? Does the data disappear, or is it just hidden from view? This blog post will look at what happens when you delete Snapchat and how to delete your account permanently.
Snap Inc.'s Snapchat, the company owns the social media app, is a clear front-runner. However, despite its lack of popularity compared to other social media platforms like Facebook and Twitter, many people worldwide like its distinctive design.
Even if you're no longer a "cool" Snapchatter, Snapchat's bright and "colorful" wardrobe might be distracting.
When you delete your Snapchat account, you won't have access to any of your messages, photos, or anything you've shared with your friends.
Snapchat takes up space on your phone's internal storage; thus, uninstalling it frees up that space. That's it. Storing on a remote Snapchat server rather than locally, Uninstalling Snapchat won't destroy your account data.
In contrast, uninstalling Snapchat is much less dangerous than deleting your account. You'll lose all data associated with your Snapchat account if you delete it and don't log back in within 30 days.
Snapchat won't be able to find you and will delete all of your recorded memories from the server. While deleting your Snapchat account can't be undone, doing so does not remove the Snapchat app from your device.
So, let us discuss briefly our topic "If I Delete the Snapchat App, What Happens?"
What Happens if I Delete Snapchat App and How to Do it?
You will need to deactivate your account before you can delete it completely. If you decide during this time that you want to use the service again, you just need to sign in again.
After thirty days, it will permanently deactivate your account, which means you will lose all your Snaps, Chats, Story, friends, settings, and other data forever.
Because of this, you should download all of your data before canceling your account because you will lose everything.
Once you have retrieved all of your Chats and Memories, you can permanently remove your Snapchat account on iOS by following the below steps.
Alternatively, you can scroll to the bottom of this guide to delete your account using Android or a web browser. What you will require:
A cellular phone or a tablet computer
Delete An account on Snapchat.
Below are the steps that help in deleting your Snapchat account:
Step #1: Open Snapchat.
Step #2: Navigate to your user profile.
Step #3: Use the gear symbol to access the Settings menu.
Step #4: Click the Delete Account button.
Step #5: You can access your online account by logging in.
Step #6: Enter your login information one last time, then push the button Continue.
Delete Your Snapchat Account On Your PC With These Simple Steps
Step #1: Access My Account and Security from the Account Settings menu.
Step #2: Access Delete My Account, Accounts Portal, and Account Security by clicking the corresponding links.
Step #3: To log in to Snapchat, enter the details of your Snapchat account.
Step #4: After you have entered your login and password, click the Continue button.
You will have thirty days after your Snapchat account has been disabled in which you can reinstate your Snapchat account. To do this, you must use your Snapchat username and password to sign in to the app at some point within the next 30 days.
If you deactivate your Snapchat account, you will need to exercise patience because it can take as long as 24 hours to reactivate your account and retrieve all of the information associated with it.
A Step-By-Step Guide to Deleting Your Snapchat Account from Your iPhone Or Android Device
Step #1: Launch the Snapchat application.
Step #2: To access your avatar, tap the upper left corner of the screen.
Step #3: Use the cogwheel in the upper right corner to adjust settings.
Step #4: I need help, so scroll down until you see the Support heading and click on that.
Step #5: Send your Snapchat's help page at this time. You will find a search box in the website's top right-hand corner. Enter "Delete" into the search bar, and when the drop-down menu comes, choose the first option, which should be "Delete my account." To delete your account, press this button.
Step #6: Follow the instructions after tapping the Accounts Portal link in the text.
Step #7: You have arrived at the page where you can delete your Snapchat account. It will move your account immediately to the 30-day recovery period by Simply entering your username and password into the appropriate fields. It will also remove your account from the system one month later by logging in again.
How To Deactivate Your Snapchat Account Forever?
The process of deleting your Snapchat account will begin immediately, at which point SC will hide your Snapchat profile from the view of all of your contacts.
After temporarily deactivating your Snapchat account, all that is required of you to delete your account permanently is to avoid login into the app for thirty days after taking those steps.
Following the conclusion of this period, your Snapchat account will be deleted to a large extent but not entirely. It contains information about your transactions and the terms of service you have agreed to.
Make sure you want to get rid of your Snapchat account before continuing. It will permanently delete everything connected to your account if you do not start the recovery process within thirty days.
If you deactivate your account, all your contacts, memories, friends, tales, and any previously shared places or virtual signposts will be lost forever.
Difference Between Deleting Your Account And Uninstalling It From Your Device
Before we talk about what you might or might not lose after deleting your account, let's examine the differences between doing that and completely deleting your Snapchat account.
When you press the button to delete Snapchat from your mobile device, the storage space that Snapchat had used on your internal storage is released. And that brings us to a conclusion.
Storing your Snapchat account data n a server located in another location, even if you delete the Snapchat app, won't negatively impact your account.
In contrast, deleting your account on Snapchat is a much more permanent action than simply uninstalling the application. It will delete all of the data associated with a permanently deleted account if you delete your Snapchat account and don't reactivate it within 30 days.
If you delete your account, your friends won't be able to find you on Snapchat, and it will delete any memories you've stored on the app over the years.
You can not undo the process of deleting your Snapchat account, although removing the Snapchat program itself can be undone.
How to Reinstall Snapchat App?
Following are the steps to reinstall a deleted Snapchat application.
Step #1: Open Settings.
Step #2: You should check out the Playstore, iTunes & App Store.
Step #3: Open the Snapchat app
Step #4: To download, select it.
Step #5: Tap Log In.
Step #6: Tap the button after entering your email address. Have you lost your login information?
Step #7: Complete a test to demonstrate that you are not a robot.
Step #8: Tap the Continue button after you have entered your phone number.
If Snapchat Isn't Loading on iOS, Here Are Five Possible Solutions
Snapchat is a smartphone app that allows users to send and receive images, videos, and text messages to and from one another using their mobile devices. The sender can choose and restrict how much time you can view a particular communication.
When it comes to Snapchat, if you are a heavy user of the app, you will find that a few frustrating issues are widespread. Many people send Complaints regarding Snapchat not loading correctly, resulting in a black screen. It is one example.
It is a problem experienced by a wide variety of users on both iOS and Android. If you count among them, keep reading because we have solutions to your issues with Snaps.
Here are some of the six possible options you may try anytime your Snapchat starts acting up, particularly for the situation in which your Snapchat was not loading:
Method #1: Restart Your Mobile Device
Restarting your phone is a simple solution if the Snapchat app on your device would not load properly. If you have already tried to reset your phone, but Snapchat still won't load, you should try giving your phone a complete restart instead.
Simply holding down the Power and Volume Down buttons allows you to do a hard reset on most Android smartphones. The following is the procedure to follow if you own an iPhone device:
Step #1: You need to press and then let go of the button for the Volume Up.
Step #2: After pressing it, let go of the button labeled "Volume Down."
Step #3: Once the Home button is positioned correctly, press and hold the Side button until you see the Apple logo.
Method #2: Delete All Snap Chat History
If rebooting your phone does not solve the problem and Snapchat still will not load, deleting the cache on your Snapchat account is an additional remedy. Since you downloaded Snapchat onto your phone, various information and media of different types also get downloaded onto your device.
It's possible that the app is malfunctioning and giving these errors whenever any of these data are incorrect. Clearing the cache on your Snapchat can be done in the following ways:
Step #1: Navigate to the settings menu.
Step #2: Go to your Apps menu and look for the Snapchat logo.
Step #3: Following the Clear Cache button, you should connect the Storage button first.
This procedure does not need a significant amount of your time, and there is no risk of any damage or loss of data due to it. It will delete only all of the cache found on your Snapchat, and then the app will be able to sync with the Snapchat servers.
Method #3: Clear Conversation
Getting rid of old messages is another solution to the problem of your Snapchat not loading quickly enough. For example, if you see a grey preview picture, your Snapchat will not load no matter how many times you press it.
To solve the problem, you need only get rid of the message in question and delete it. Here's how to do it:
Step #1: Open Snapchat and navigate to the Settings menu from there.
Step #2: Select Accounts > Actions from the menu.
Step #3: The Clear Conversation option may be found immediately below the Clear Cache option. Click the button, and it will delete the message immediately.
Method #4: Check the Network
Due to a problem with the connection, Snapchat displays these issues for some unknown reason. Another straightforward method for resolving the point is to examine whether or not the network connection on your iPhone device is operational.
If this occurs, you need to reset the network settings on your iPhone device. Here's how to do it: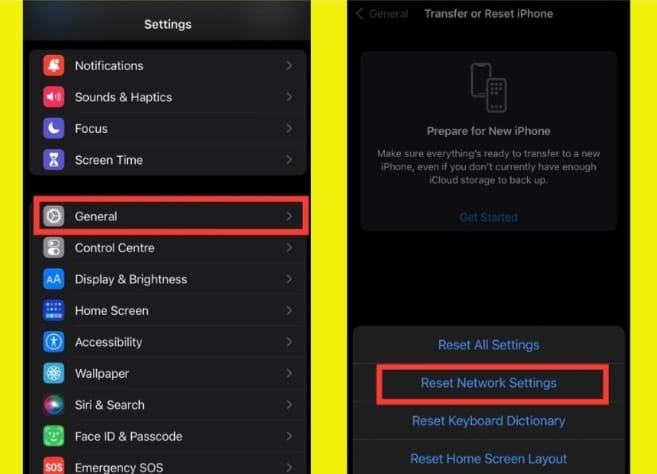 Step #1: Navigate to the Settings menu, then select the General tab.
Step #2: Click the Reset button in the upper right corner.
Step #3: After that, select the Reset Network Settings button. After that, the iOS device you are using will restart. After doing so, open Snapchat again and check whether anything has changed.
Method #5: Make Sure Your iOS Is Up to Date
You are utilizing an outdated version of iOS, another factor contributing to the occurrence of problems of this nature. If Snapchat is not showing up in your alerts and you are experiencing other troubles with it, updating your iOS may be able to help. Here's how to do it: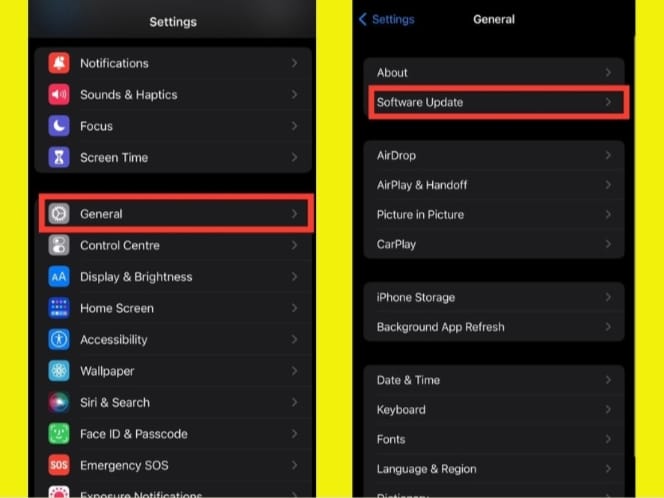 Step #1: Visit the Settings menu.
Step #2: After selecting General from the menu on your iPhone, navigate to Software Update.
Step #3: If an update becomes available, you will be required to download it. Before you proceed, check that the device you're using is within reach of a reliable network as well as a source of power.
Will My Data be Lost if I Delete The Snapchat?
Snapchat has always specialized in providing its customers with temporary messaging and photo-sharing features, and Memories delivers a method to make that experience feel less fleeting for consumers.
When you store something in your Memories, it will remain there for as long as you want it to for as long as you saved it—bringing up the question of what happens to them once the user deletes Snapchat from their device.
Regular users of Snapchat are likely to preserve copies of their favorite Snaps and Stories for multiple viewings, uploading, and storage.
They can achieve this by using a feature on Snapchat known as Memories. If you are one of the many Snapchat users who use this function, it is only reasonable for you to be anxious about its whereabouts after clicking the "Uninstall" option on the app.
When you return to your Snapchat account, the Memories you've saved get extra special care by Snapchat, and the company ensures they are still accessible to you. Because all of the data stored locally gets removed, it could take time for you to get everything back up and operate normally again.
The majority of Snapchat's services are designed only to exist temporarily. When a Snap or Message opens, you can not open it again.
The posts are removed from the servers' databases once the Snaps have been viewed or after the expiration time, whichever comes first. The way Snapchat's Memories function is a little bit unique.
They protect the things you wish to keep safe while allowing you to access them easily. You can access your Memories on Snapchat by navigating to the app's middle section, where you can take new snaps and then swiping up.
In addition, you can view any images or videos you have chosen to preserve, as well as any tales you have chosen to save, from this section.
You always have the option to remove these at any moment, and shortly afterward, Snapchat's servers will likewise delete them from their storage.
What Happens To Your Snapstreaks When You Delete The App?
Technically speaking, Snapchat is in the same category as Facebook's market leader. Snapstreaks is one of the many features that set the Snap machine apart from other slot machines; nevertheless, there are quite a few of these features.
Snapstreaks, in their most basic form, can be understood as the primary quantitative indicator of the level of communication between you and your friends.
The Snapstreak measure will become active after you have sent and received Snaps with the same friend for three days.
If you want to continue, you and the person maintaining your Streak need to send and receive at least one Snap within a 24-hour timeframe for it to count as a successful exchange.
If you delete the app, you won't be able to continue sharing Snaps with your contacts after you do so.
Of course, your friends will still be able to give you Snaps, but since the Streak is a two-way street, it will no longer be possible to keep a streak going.
It is not in your best interest to remove the app if you are concerned about maintaining your Snapstreaks.
How to Get Back a Snapchat Streak That You've Lost
You log in to Snapchat on your device. You go over to the side of the page, and there, next to your closest friend's name, is a beautiful symbol of fire. The total keeps climbing every single day.
You currently have the finest Snapchat Streak of all time (officially known as a Snapstreak). You've mastered Snapchat, haven't you?
Then the worst possible scenario takes place. Your Snapchat Streak has been interrupted for no apparent reason. But don't panic! The following is the procedure to regain your Snapchat Streak.
If you believe that you have followed all of the criteria for Snapstreak and that your Streak has ended in error, you can begin the process of recovering your Streak by doing the following from within your Snap account:
Step #1: Launch Snapchat and ensure you log in to your account.
Step #2: Tap Settings.
Step #3: Proceed to the Support section, which you may find near the bottom of the page.
Step #4: Tap the I Need Help button, then tap the Snapstreaks button.
Step #5: Select the Let us know option inside the What if my Snapstreak has gone?
Step #6: Choose My Snapstreaks disappeared option.
Step #7: Complete the form, making sure to provide as much information as you can.
Step #8: Just hit the Send button to submit your form.
If I Delete the Snapchat, Will My Friends Know?
Some users may decide they no longer need their Snapchat account for one reason or another. If you are one of the people who want to deactivate their Snapchat account, you may have a few questions before making the final decision to delete it.
One of the aspects of the response that you might be interested in learning more about is whether or not it will inform your friends if you delete your Snapchat account. If you delete your Snapchat account, would your friends still be able to see your snaps?
It would appear that your friends will continue to be able to communicate with you even after you have deactivated your Snapchat account.
It states that the only way your friends would not notice your account is if you have deactivated it through an accounting gateway, indicating that it would permanently deactivate your account for 30 days before getting removed.
Bear in mind that if you have requested data from Snapchat, you will need to wait to be able to download it before you can delete your Snapchat account.
You will need to return to the landing page you were on and then selected the My Data button to get the information about obtaining data from Snapchat.
Also, you will receive a message informing you that your Snapchat account is successfully deactivated after you have confirmed that you would like to remove it. In addition, yet another thing that I will send to you is a confirmation email.
It is essential to consider that Snapchat will delete your Snapchat account for the first thirty days after you have followed the guide. Your friends won't be able to get in touch with you through the app if you disable this feature because there won't be any method for them to do so.
The 30-day grace period will permanently cancel your account after expiration. It indicates that it will remove everything associated with your report from the primary user database of Snapchat. It includes your account app friends, settings, Snaps, chats, stories, device data, and location data.
How Can I Find Out If Another Person Has Deleted Their Snapchat?
Your friend's list will include not only your current pals but also anyone new that you add to it in the future. If a user's name has mysteriously vanished from their friend list, this may be because they've deactivated their Snapchat account.
Now, how can you detect if someone has deleted their Snapchat account? Conduct a search using the contact's username to determine whether or not the connection has wholly disappeared.
If your search for the username has no results, the person in question may have closed their account. It is also possible that they have prohibited you from seeing their content.
But how can you tell if someone deleted their Snapchat account instead of merely blocking you permanently? To know if someone has erased their account, you should first make a brand new account that requires a login before continuing.
Maintain the privacy of this account at all costs, and do not add anyone to it or discuss it with anyone else while you look for the username. After that, log in to this account and search for your friend using their username. You should know that if there is no indication of its existence, your account does not exist.
How Can You Tell If Someone Has Removed You From Their Snapchat Friends List?
On Snapchat, it can be challenging to determine whether you have been blocked or unfollowed by a user. Whether you are wondering how to know if someone has removed you from their Snapchat friends list, here is how. Then look at the following:
Be aware that you won't receive any notification if something similar occurs. On the other hand, there are techniques to find out if someone has removed you from their Snapchat camera roll. These are the ways:
Start by recording the information of your followers. Whether you have a rough notion of the people who follow you on Twitter, you will be able to tell if there is someone important missing from the list. Let's imagine someone was watching you earlier. What would you do? Now:
From the screen that displays your camera, navigate to the friend's screen.
Enter your friend's username in the search field located directly above it.
You can view the user's name, snap score, and username when this occurs. Take into account that you won't be able to see the snap scores unless the other person follows you back. If there is no score, the user has removed themselves from your follow list.
It is important to remember that if you send a snap to someone who does not follow you, the Snap will not reach that person. Here's how to put it to the test:
You can access the chat-bubble symbol directly from your home screen by tapping it. It can find it in the bottom-left corner of the screen.
After then, give your friend's username a double tap. To snap a picture, you need to tap on the circle icon. After that, you can send it by pressing the arrow button.
Check the snap status right now to see what it says. If it shows "Pending" and doesn't change to "delivered" after a while, then it's likely that your account is no more. If you also notice that the arrow next to the user's name is grey, this indicates that not only has the user been removed, but so have you.
FAQs
Q1: Why can't I download Snapchat?
A: Restart your smartphone if you're still unable to download after clearing the cache and data in the Play Store. Hold the Power button down until the menu appears if you have the choice, select Shutdown or Restart. You can restart your smartphone by pressing and holding the Power button until it turns on.
Q2: Does uninstall Snapchat delete cache?
A: Delete The data/files remotely saved to your device when you empty your Snapchat cache. It doesn't matter if they were held to your device in the background by Snapchat without your awareness, whether they were Stories, Memories, or Lenses files.
Q3: How do you reset Snapchat on your iPhone?
A: Alternatively, if the iPhone's display becomes unresponsive when Snapchat crashes, you can perform a force restart. You can achieve this by simultaneously pressing and holding both buttons for 10 to 20 seconds, then releasing them when the Apple logo displays.
Q4: Why is my Snapchat app crashing?
A: If you have a lot of cache files saved in memory or if they become corrupted, Snapchat may stop working. Clearing the cache files is an easy fix for this problem. Let's get this show on the road! To see your installed apps, click on the See all apps option.
Q5: Why is Snapchat deleting accounts?
A: Even though Snapchat does not remove inactive accounts, they do erase accounts for various reasons. When Snapchat users join up, they agree to abide by the terms of service, which include prohibiting criminal activities or abuse.
Q6: How long do you have to wait to reactivate Snapchat?
A: Snapchat will deactivate your account for 30 days after you confirm deletion using your login details. If you decide to delete your account, you have 30 days to reinstate it if you change your mind. Snapchat will permanently erase your account if you don't log out within 30 days.
Q7: What is the best way to delete someone from a group on Snapchat?
A: You'll be shocked how difficult it is to remove someone from a Snapchat groCup. You can't take someone out of your Snapchat group.
Consequently, you can either request that this person quit the group on their own or simply block or delete this contact from your friend list. I've tried a lot of various things, but none of them have been successful in getting me ahead.
Q8: How To save Snapchat stories?
A: Save the Snapchat story; you must first open Snapchat. To access the My Stories screen, click or swipe left on the Stories button in the lower right corner of the screen. To save your work, click the Save icon. Right next to My Story is a link. Then click the Save button to complete the process.
Q9: How can you block a Snapchat user?
A: You can block some Snapchat users if you have problems communicating with them. Now, I'll show you how to do this in the most convenient manner possible. To do this, select the symbol in the upper-left corner of the screen and then click the corresponding link.
On your Profile page, select "My Friends" from the menu. Among your pals, choose the one you wish to block. To do so, click their name. Click the "Settings" button and then "Block" from the drop-down menu. To confirm blocking, please verify your identity.
Q10: What is the best way to save Snapchat chats?
A: So, saving Snapchat messages is a piece of cake. Using the icon in the upper left corner of the screen or by opening a current chat, begin conversing on Snapchat. Get in touch with a person you know. Save the text by tapping it again. If you want to risk it, all you have to do is click it one more.
Conclusion
Your account information is not saved locally but on a remote Snapchat server, meaning that removing the app will not affect your account data. Snapchat deactivation is much more severe than merely uninstalling the app.
Even though you've been using Snapchat for a long time, your friends will no longer be able to see or contact you via the app. Here we end our article on "If I Delete The Snapchat App, What Happens." Hopefully you find it informative and helpful.